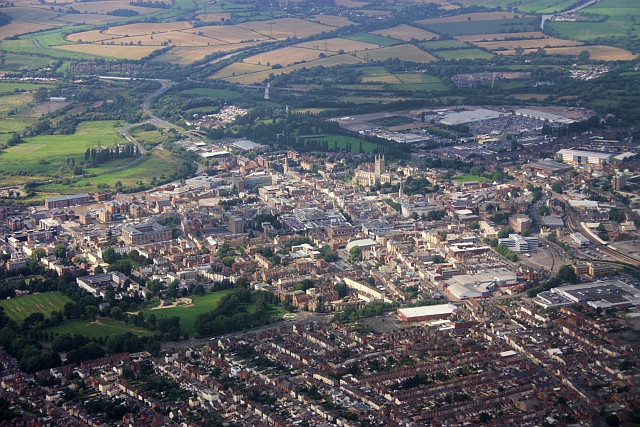 Police made two arrests on Friday after launching a murder investigation into the stabbing of a man in a residential area of Gloucester city centre. The incident took place at Marian Court on Archdeacon Street, which is just a few minutes' walk from Gloucester Cathedral. The victim, who has not yet been named, is thought to have been stabbed in the leg.
The BBC reported on Saturday (8 October) that two male suspects aged 30 and 42 had been arrested. Gloucester police said the pair were in police custody undergoing questioning.
Police said they were called to the scene by the ambulance service at around 4.50pm on Friday 7 October. The 49-year-old victim was pronounced dead at the scene.
A statement issued by Gloucester Police confirmed: "Paramedics attended to the man but sadly he was pronounced dead at the scene shortly after 6pm."
Police are appealing for witnesses and have asked anyone with any information to contact them. They said: "Anyone with information who hasn't spoken to police should call 101 and quote incident 346 of 7 October."
BBC Radio Gloucester tweeted on Saturday that a second stabbing had taken place in the city in the last 24 hours, with a 21-year-old woman apparently suffering chest and groin injuries at around 1:45am, and receiving treatment at the Gloucester Royal hospital. A 19-year-old woman from Cheltenham was arrested on suspicion of attempted murder, it said.
According to the UK Crime Stats website, run by the Economic Policy Centre, there were a total of 427 crimes recorded in the Gloucester city centre area in July, the last month for which records were available. Of those, 65 were violent, and two involved weapons, which is a similar rate to other cities of comparable size. However, according to Home Office statistics released earlier this year, Gloucester had the third highest rate of homicides, attempted murder and conspiracy to murder in the UK.