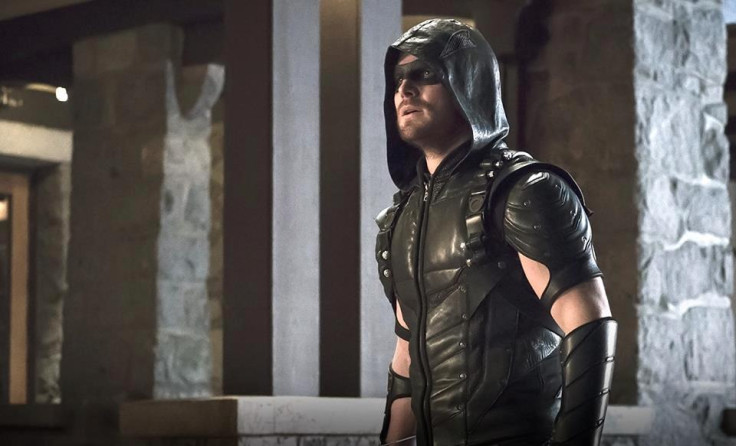 After entering the squared circle to wrestle Stardust in WWE Summer Slam in 2015, Arrow actor Stephen Amell wants to take on a new challenge, other than playing the Green superhero on The CW series.
He called out to NBC television series American Ninja Warrior on Facebook and revealed that he wants to join the show. He wrote, "Ok... It happened. The people of Salt Lake City and the great State of Utah pushed me over the edge. NBC American Ninja Warrior - in 2017, I would like to compete on your show."
Fans are equally excited about Amell's idea and a Facebook user wrote commented, "That would bring NBC's Ninja Warrior ratings up even more in my opinion. I used to watch it all the time but it hasn't been lately. Since Arrow Flash and all the other awesome shows I haven't watched it. But you put Stephen Amell on there and I'll definitely check it out."
Another user said: "I watch American Ninja Warriors and would love to see you compete. It would be amazing to see all the super heroes compete for charity. Look forward to seeing you there and for Arrow to start this fall."
Created by Ushio Higuchi, NBC's American Ninja Warrior is sports entertainment competition show with multi-stage, heart-racing obstacle courses, wherein contestants try to complete challenging obstacles to win a $1m (£750,000) grand prize. The current season, premiered on 2 June 2016 and is co-hosted by Matt Iseman and Akbar Gbaja-Biamila, with Kristine Leary serving as a reporter.
Matt Iseman responded to Amell's wish and made a small request of his own. Iseman tweeted, "We accept. Can we borrow the Arrow Cave for the City Finals?" The Arrow actor replied to the host's request and wrote, "So it begins."
In season 8 of the hit American competition series, 28 new obstacles are introduced and 40% more female contestants have registered to participate in season 8. Amell is currently filming for season 5 of Arrow, which is set to premiere on 5 October on The CW Network.