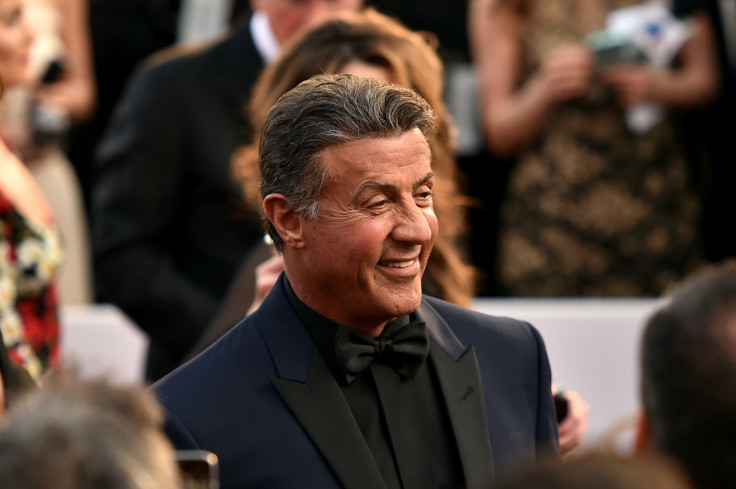 Sylvester Stallone, for the second time in two years, has become victim to a hoax involving his death. A video shared on social media reportedly claimed that the actor was found dead at his Los Angeles home.
The fake Facebook post showed images of the Rocky star being wheeled away on a stretcher in a body bag, which soon went viral. The news sent Stallone fans on a tizzy after it was distributed by a scam website that has previously posted hoax death news of other Hollywood celebrities including Vin Diesel, Nicholas Cage, Jaden Smith, Jim Carey, John Cena and Angelina Jolie.
To dismiss the hoax, Stallone took to Instagram and posted hale and hearty images of himself. In one of the photos, the Rambo star is seen showing off his abs alongside Russian professional boxer, Sergey Alexandrovich Kovalev. He captioned the image, "With the incredibly powerful unified light heavyweight champion, Sergey "Krusher"Kovzalev " ... Whatever he hits, he destroys"@sergeykovalev."
The 70-year-old actor, will guest star in James Gunn's upcoming Marvel movie, Guardians Of The Galaxy Vol 2, in an important role, but his character's description has been kept a secret. While appearing live on Facebook, the director revealed, "We know that Sylvester Stallone is playing someone in the film. We don't know who. So those are kind of the things that we know that are out there right now, and as time goes on we'll let you know a little bit more."
GOTG 2 featuring Chris Pratt, Vin Diesel, Kurt Russell, Zoe Saldana and other stars is set for release on 5 May 2017 and the first trailer is expected to come out soon.