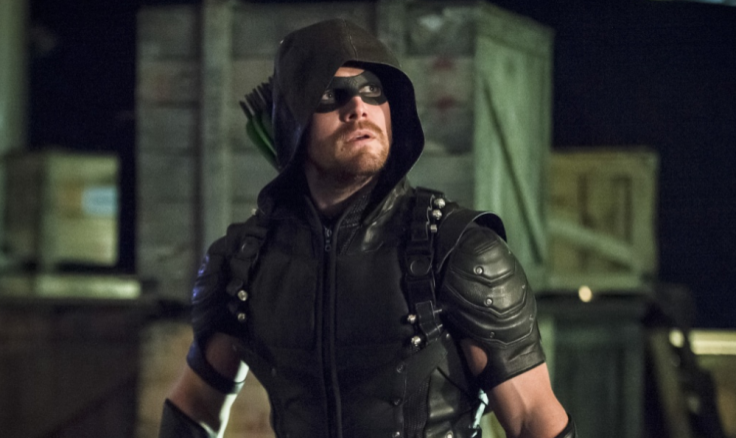 Stephen Amell and Stardust, aka Cody Rhodes, may just have a re-match in Arrow as the former WWE star has landed a role in the CW's show season 5. In 2015 SummerSlam, Amell entered the squared circle to wrestle Stardust.
The Arrow star took to twitter to confirm the news and wrote, "Guest starring on #Arrow this fall… Mr @CodyRhodes". Rhodes, who quit WWE in May, also took to social media to share his excitement about joining the cast of Arrow with an image of a bow. He wrote, "I step into this respectfully, humbly, and looking to do it justice for the fandom #HVFF @CW_Arrow".
Amell and Rhodes attended the Heroes & Villains FanFest on 2 July, where the news was officially announce. Rhodes teased a rematch with the Arrow star and said, "You can probably expect Stephen and I to get into another fight."
Previously, Amell spoke about his Summer Slam debut and if he would return to the world of WWE.
"I love the WWE so much and I was so honoured to take part in Summer Slam. I would love to go back and do WWE stuff. I think that some of the chances that I took when I did my match and drove off the top ropes and all that stuff…
"I didn't tell anyone from Warner Brothers and Paramount that I was doing that. So if I went back again, they would probably want some assurances that I refuse to give them, so we will see."
"I may have to be done with both Turtles [ Teenage Mutant Ninja Turtles] and Arrow before I step back into the ring," the actor added. Arrow season 5 premieres 5 October on The CW network.