Arrow and The Flash spinoff series Legends of Tomorrow: Details on Green Arrow's role in new episode revealed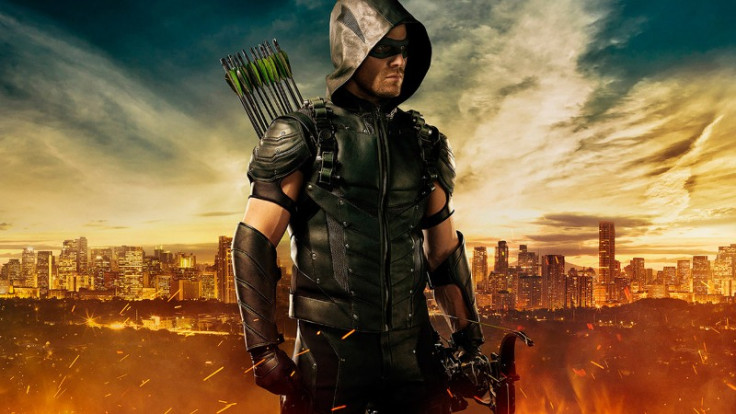 An upcoming episode of Legends of Tomorrow will feature an older and battle-damaged version of Oliver Queen aka Green Arrow. The cameo will reportedly thrill The Dark Knight Returns comic book fans and here's how.
"Every once and a while, we do an episode where the 10-year-old me has to pinch himself," executive producer Marc Guggenheim told Entertainment Weekly. "[In the Legends episode] Oliver is missing his left arm and will be sporting a goatee, in a nod to the character's appearance in the seminal Dark Knight Returns. We think this episode features some of the coolest things we've ever done."
Appearing in episode 6 of Legends of Tomorrow, this instalment takes place in 2046 and the Green Arrow is going to be joined by Connor Hawke — Oliver Queen's son and the second Green Arrow as per the DC comics folklore.
"We're not only introducing our version of Connor Hawke to our universe, we're going to meet the 2046 version of Oliver Queen, and Stephen Amell is going to be reprising his role from Arrow," stated Guggenheim.
Rumours of Amell donning the classic Green Arrow look (with goatee and all) for a special appearance in Legends of Tomorrow surfaced in 2015. But in November 2015, Arrow (now Legends) actress Caity Lotz — who plays Sara Lance — sent out some tweets indicating that fans will be seeing Oliver as an older man in the spin-off series. This was soon followed by a confirmation of sorts by Amell himself, who posted a tweet on 17 November saying: "Can't take a photo today without dropping an insane spoiler. Might be the coolest day ever as Oliver Queen."
Legends of Tomorrow season 1 airs on Thursdays on The CW.
© Copyright IBTimes 2023. All rights reserved.