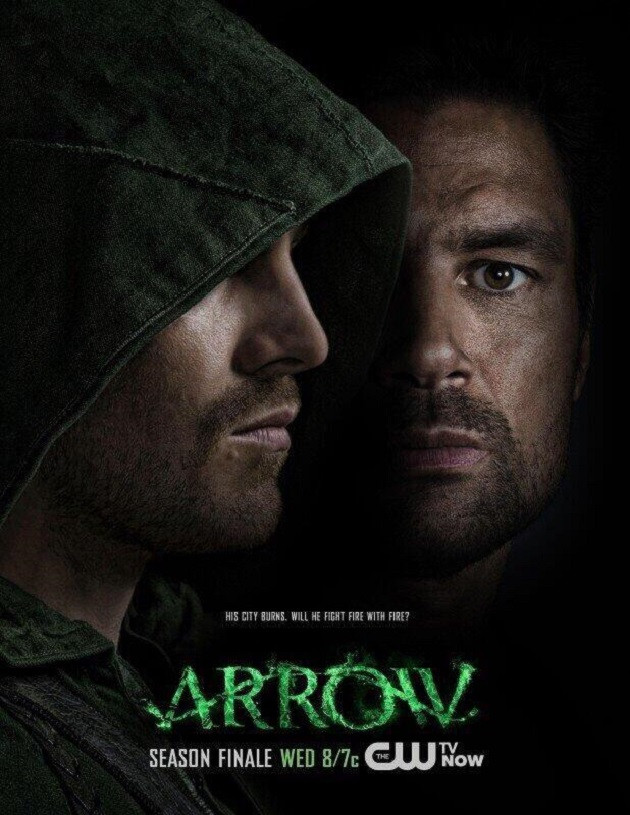 Arrow Season 2 finale titled 'Unthinkable' airs tonight (14 May) and promises to be an explosive episode.
The synopsis for the episode reads:
"Season 2 ends with Slade kidnapping and threatening to kill another person in Oliver's life, which forces Oliver to decide whether he is a killer or a hero. Meanwhile, Diggle takes on Amanda; and Thea turns to Roy in a time of need."
The show's executive producer Marc Guggenheim spoke about 'Unthinkable' as well as the television series' upcoming third season (via The Christian Post).
"It's exciting because we're trying some very emotionally complex stuff along with some stunts and sequences that are the biggest we've ever done on the show," he told TV Line this week.
Guggenheim also hinted that one important character may not make it to Season three following Wednesday's finale.
"The thing about 'Arrow' is, we've shown a willingness to lose characters when a lot of other shows might keep them around," he said. "Let me put it this way ... There's one character who you will not be seeing at the start of season three."
Wondering who that might be? Rumours suggest that it could either be Laurel or Felicity.
According to ScreenCrush.com, 'Arrow' released 25 new photos from the finale, featuring shots of Amanda Waller, Deadshot, Diggle, Lyla and the rest of A.R.G.U.S.
In another photo, Slade looks like he is forcing Oliver to choose to kill either Felicity or Laurel, reports Latin Post.
The final episode of Arrow Season 2 titled 'Unthinkable' airs on The CW at 8 pm EST.
Click here to view the episode online.