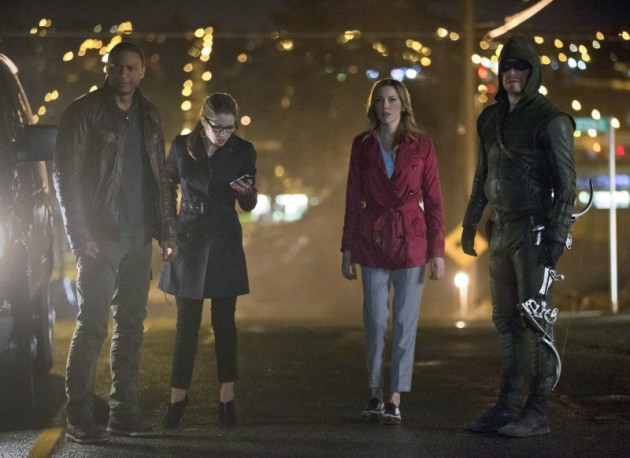 Arrow Season 2 final episodes will have Malcolm Merlyn (John Barrowman) returning to Starling City and here is the reason why -- He wants his daughter Thea back.
"All hell is going to break loose in the city, and Thea will find herself in a precarious predicament - and Thea is going to be saved by her father," executive producer Andrew Kreisberg teases about the upcoming episode. "He is going to offer her what she doesn't have anymore."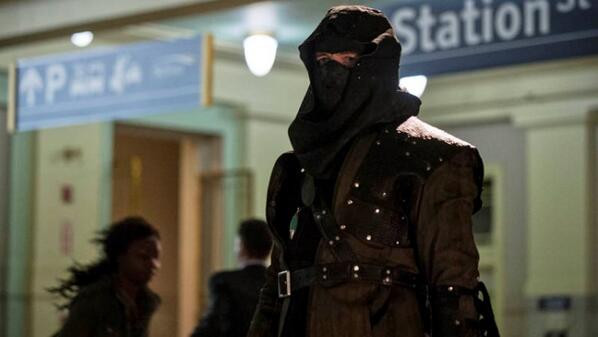 And that offer is – the promise of a family. Apparently, the decision to kill Moira Queen a few episodes back had a great deal to do with wanting to bring Thea and Malcolm together, reports Zap2it.
"That was part of our math with killing Moira," says Kreisberg. "If we were going to send Thea in that direction, there couldn't be anything that was pulling her back here. Now she has a brother who lied to her and has done something unforgivable and no mother. On the flipside, she has Malcolm Merlyn saying, 'I will never lie to you, Thea.'"
Malcolm won't be the only former member of the League of Assassins to return in the season finale. In fact, Sara is returning to town with Nyssa al Ghul and the League in tow, according to TV Guide.
"Sara went to go get help because when you're fighting an army, you need an army," Kreisberg says. "She goes and gets Nyssa and she comes back with the League. It's the Arrow, Canary, Roy Colton Haynes and the League of Assassins versus Slade and his Mirakuru army for the city."
Also, Arrow's showrunner Marc Guggenheim teased fans with the final dialogue from season 2 finale:
Arrow finale dialogue tease: "I love you."

— Marc Guggenheim (@mguggenheim) May 6, 2014
The Arrow episode featuring Merlyn's return titled 'Streets of Fire', will be aired on Wednesday 7 May at 8 pm ET/PT on The CW.