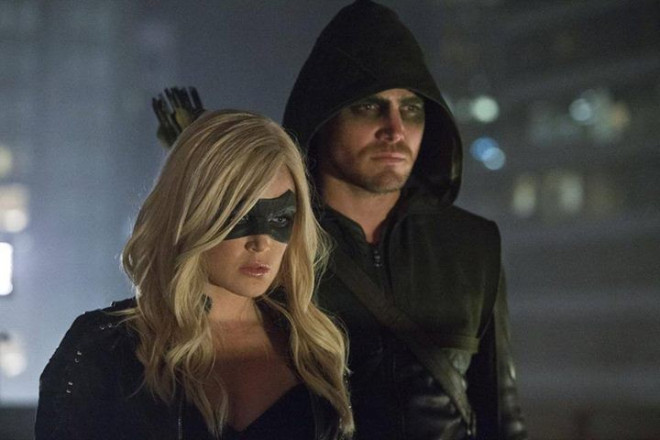 Last week's episode of Arrow Season 2 featured one of the most notorious Batman villains, Harley Quinn. If this trend continues on the show, is it possible that a future episode might just feature The Joker?
According to The Motley Fool contributor Tim Beyers, there's reason for fans to believe that more references to the Dark Knight's world are in store, before Season 2 of Arrow ends.
"The next potential tie-in could come in episode 19 titled 'The Man Under the Hood.' The story could refer to the original Red Hood from DC Comics lore, who goes on to become Batman's arch-nemesis, The Joker," states Beyer in the report.
Reportedly, Season 2 of Arrow has failed to attract as many fans as the inaugural season, which averaged 3.68 million viewers per episode. Featuring a super famous villain like The Joker will help create tremendous buzz ahead of the season finale, 'City of Blood,' which is due to air on April 30.
Meanwhile, the show's executive producer, Marc Guggenheim revealed that Roy Harper will become a superhero in Season 2 of Arrow, reports Enstars.
Roy will eventually take the form of Arsenal. In DC comics the character has taken the alias of various superheroes, Arsenal, Speedy and Red Arrow.
"We are inching Roy towards an Arsenal place," Guggenheim said. "Eventually, when the time is right, the nickname that will stick will be Arsenal. But again, the time has to be right."
Watch the promo of next week's episode titled 'Deathstroke' below: