Production for Arrow Season 3 seems to be underway and some of the cast and crew members recently shared latest on-set images. Check them out below:
From the set of season 3 of #Arrow @amellywood in a boxing ring standing on a Ferris advertisement #worldbuilding pic.twitter.com/iS5K8egKwI

— Josh Costella (@JoshCostella) July 11, 2014
First all night at #ArrowSeason3 pic.twitter.com/fE54tsmJMC — Ivan Maldonado (@stedivan) July 12, 2014
So we go in to the next life #ArrowSeason3 pic.twitter.com/IpIOKi5NE5

— Ivan Maldonado (@stedivan) July 13, 2014
Arrow star Stephen Amell released the following image on Facebook, captioned Day 1.Still and from the looks of it, seems like the actor was filming some heavy-duty action sequence.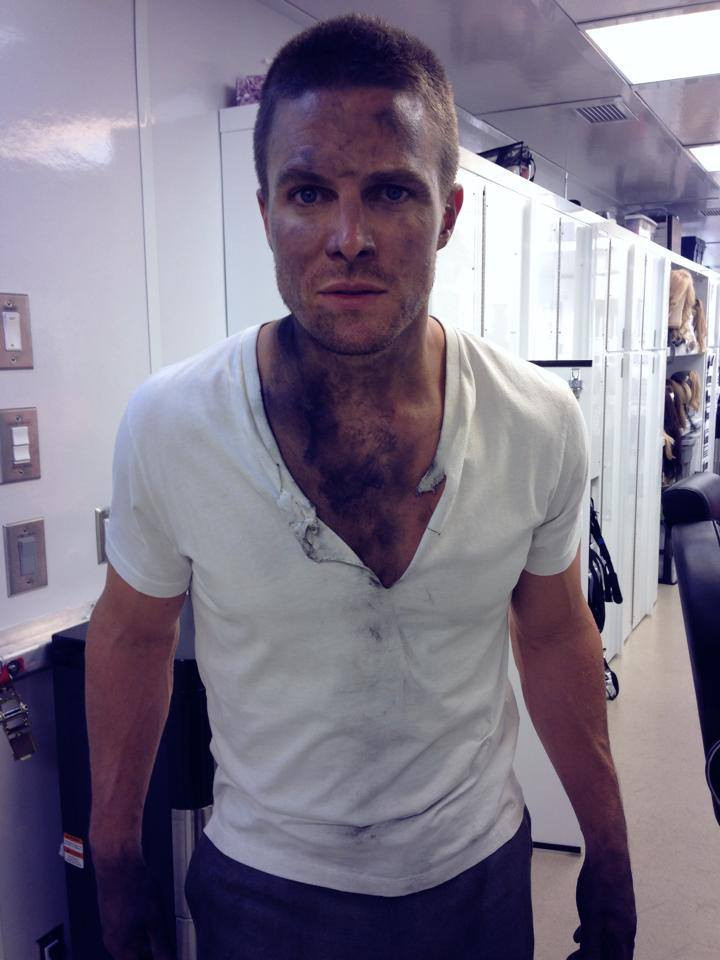 The Network also released the official synopsis for the eagerly-awaited new season:
In the aftermath of this victory, Season Three opens with Arrow now a hero to the citizens of Starling. Crime is down, people feel safer, and Captain Lance even calls off the Anti-Vigilante Task Force. Basking in his success, Oliver believes he can finally have a private life and asks Felicity out on a date. But the second Oliver takes his eye off the ball, a deadly villain reappears in Starling, forcing Oliver to realize that he can never be Oliver Queen – not as long as the city needs The Arrow.
The confirmed release date for Arrow Season 3 premier episode is 8 October, 2014 (via Cosmic Booknews).
A small teaser of the new season is also rumoured to be revealed during the 2014 San Diego Comic Con, which starts on 23 July.