Arrow Season 3: Watch Batman Villain Ra's al Ghul in New Comic Con Trailer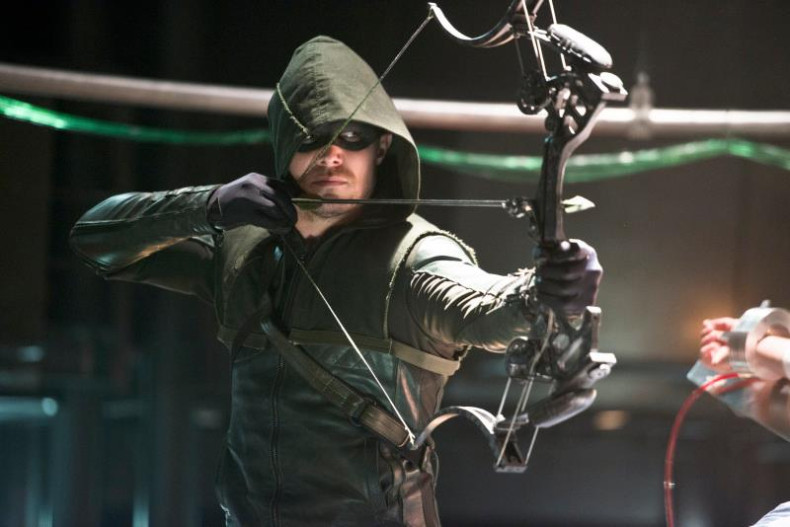 Arrow Season 3 will feature Batman villain Ra's al Ghul, who was finally revealed in the show's new updated trailer, which was released at the 2014 Comic Con.
The Arrow team unveiled the trailer on 26 July and then released an updated trailer featuring some mysterious shots of Ra's al Ghul. The deadly DC Comics villain was played by Liam Neeson earlier in Batman Begins.
Check out the updated trailer below to see Ra's al Ghul's introduction over this chilling warning: "If half of the stories I've heard about Ra's al Ghul are true, we will all pay."
Before the villain's identity was announced, Arrow executive producer Andrew Kreisberg spoke with Entertainment Weekly about the upcoming season and claimed the new character isn't so different from series protagonist Oliver:
"He doesn't have any personal animus towards the Arrow, and he actually in some ways has a very similar worldview," Kriesberg said, also noting that "the theme of identity is tied up very much in how the villain is presented to Oliver."
Arrow star Stephen Amell had confirmed earlier this year during an appearance that quite a few Batman villains will be part of the new season.
Now with Ra's al Ghul's presence confirmed and strong rumours suggesting the inclusion of Harley Quinn, is it possible that fans might just get to see the Joker making an appearance on the series? We'll just have to wait and watch.