Members of the Suicide Squad may have made their cinematic debut in August but that certainly wasn't the first time Task Force X were seen on screen. Back in early 2014, some of the characters including Deadshot and Harley Quinn were briefly introduced in The CW's Arrow, via Cynthia Addai-Robinson's existing Amanda Waller, only for their storylines to be cut short.
Now it's been revealed that their involvement in the show was simply a way for DC to test out audiences' reaction to them and to assess whether they could make the transition to the movies.
Talking in an interview with Vulture, Arrow's executive producer Greg Berlanti opened up about small screen/big screen cross overs, explaining that occasionally, the television shows can act as part of the research and development stages for movies.
"Sometimes, he [DC Comics president Geoff Johns] or other executives mention that to us. They said to us a year and a half before they started developing Suicide Squad, 'Will you guys put [a version of] the Suicide Squad in your show? Because we want to have it as a film at some point.'"
Berlanti's comments somewhat contradict what actress Willa Holland told The Mirror at MCM London Comic Con back in May however. "We were about season two when they started telling us we had to start basically killing off the Suicide Squad that we were starting to build on our own," the 25-year-old told the publication. "We were actually trying to build that on our own on the show, and I guess once DC found out they were going to be doing their own movie of it, we had to axe all of the characters before we even got to show them, which was a little annoying at first."
Unlike Marvel, who tend to have the same actors (and linked storylines) pop up in both their series and their movies; Clark Gregg's Agent Phil Coulson, Cobie Smulders' Maria Hill, Jaimie Alexander's Lady Sif, Samuel L. Jackson's Nick Fury and Hayley Atwell's Agent Peggy Carter for example, DC and The CW are well-versed in having two sets of realities for their characters.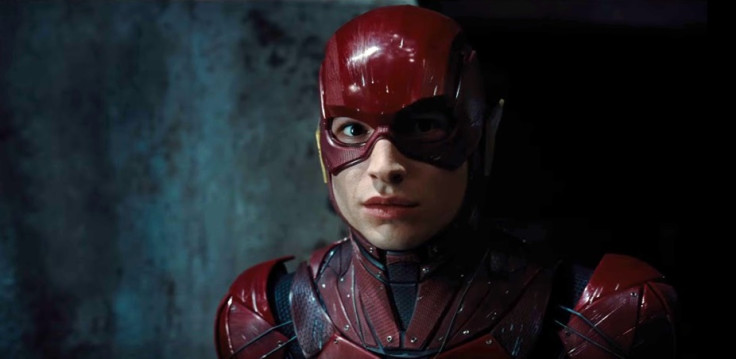 Hugely popular show The Flash, which began in 2012 and is just about to air its third season sees Grant Gustin play titular hero Barry Allen while in the DC Extended Universe, Ezra Miller was introduced as the same character in Warner Bros' Batman v Superman: Dawn Of Justice earlier this year. Miller will reprise his role as the speedster in upcoming sequel Justice League and the character's standalone film in 2018 too.
Similarly, Tyler Hoechlin (Teen Wolf) was recently cast as Clark Kent aka Superman, ready to be introduced in the second season of Supergirl next month. Of course, Henry Cavill has been playing the same role in cinemas since 2013's Man Of Steel.
For more entertainment news follow A-List on Twitter @Alistinsider