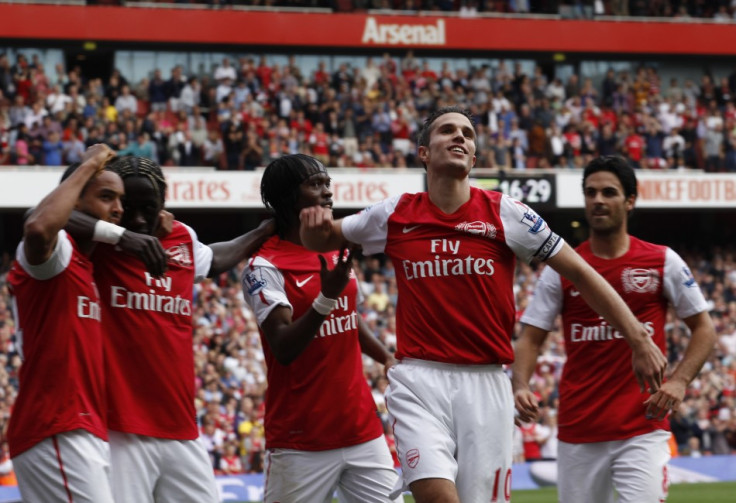 Emmanuel Petit believes that Arsenal's humiliating 4-0 loss to AC Milan saved the side's season, with the Gunners currently well entrenched into the top four and looking more likely than ever to qualify for the Champions League this season.
Petit, who featured for the north London club in the last nineties, was one of many Gunners fans to watch with delight as the club went from mid table and far below cross-town rivals Tottenham to third in the Premier League table with six wins in seven matches this season.
And he believes that the loss to AC Milan woke up the squad and made them realise how hard they had to work to get back to their best.
"Maybe they grew up after all the criticism and after the humiliation against Milan," Petit told BBC Sport.
"Maybe they needed to be at a certain point to realise what they can do on the pitch.
"When you lose against Milan and then have to play the derby against Spurs, you need to react.
"If they can show this big character after all the criticism, they prove to everyone that we were wrong but first of all they proved to themselves that they were wrong as well."
Arsenal's 5-2 win over Tottenham was the start of what looks to have been a new dawn for the side, with the players finally gelling together and working off each other's strengths to start their winning streak.
The Gunners' position right now paints a very different picture to their standing this time last year, where the club had been a chance to topple Manchester United for the title, and were standing tall against Barcelona in the Champions League quarter finals.
But this time around, the side have had to concentrate on fully recovering from their dismal start to the season, with Champions League qualification of this upmost importance, as much for the revenue it brings as the chance to shine on Europe's biggest stage.