Alex Song has revealed that Cesc Fabregas will have a hand in helping him make a smooth move from Arsenal to Barcelona, with the midfielder looking forward to playing for one of the world's most successful clubs at present.
Song was confirmed as a Barcelona player at the start of the week, and was another one of the Gunners' top players to leave in search of trophies this summer.
And he admitted that former Arsenal captain Fabregas, who moved to the Catalan giants last summer, will help him a great deal as he heads for Spain.
"Cesc is a very good friend and will help me a lot to come into the team," he told The Sun. "It's good for me to have a guy like him."
Arsenal made around €19 million out of the sale of Song, bringing the amount of money they have profited from the club over the years to an even higher level.
Song revealed that he can't wait to get started at Barcelona, and play alongside Fabregas and the likes of Lionel Messi.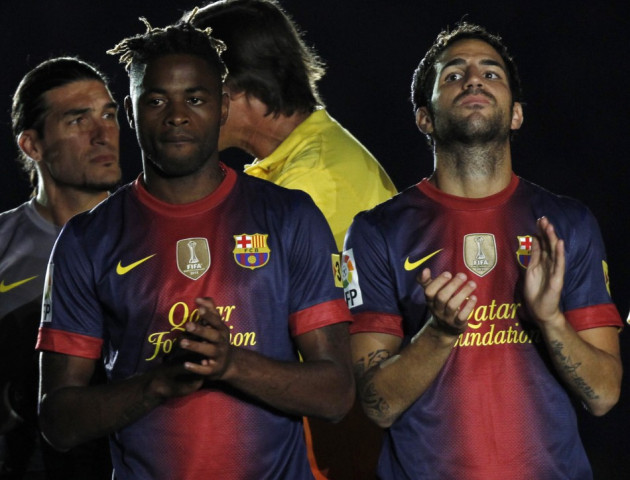 "I'm so happy to be here because everyone knows Barcelona are the best team in the world. I'm feeling like a young boy," he explained. "To be part of this team is something I wanted to achieve when I was young.
"I always tried to think 'I will play for Barcelona' and now I have the opportunity to be here and play with the best players in the world - Messi, Xavi, Iniesta, Fabregas."
For Arsenal, the sale of Song will help the club fund Real Madrid midfielder Nuri Sahin's move to the club, though negotiations over a move are believed to have stalled.
Liverpool were also reportedly interested in the star, but with the Gunners able to offer Champions League football, he would prefer a move to north London.
A one-year loan is also said to be an option for Arsenal, with the possibility of purchasing Sahin permanently next summer.