Arsenal are interested in signing Feyenoord defender Daryl Janmaat after learning that Bacary Sagna could be the latest established player to leave the club in the summer.
The Mirror has reported that the France international is attempting to force his way out of the club at the end of the season, despite Arsenal looking to hand him a one-year extension on his current deal which expires in the summer of 2014.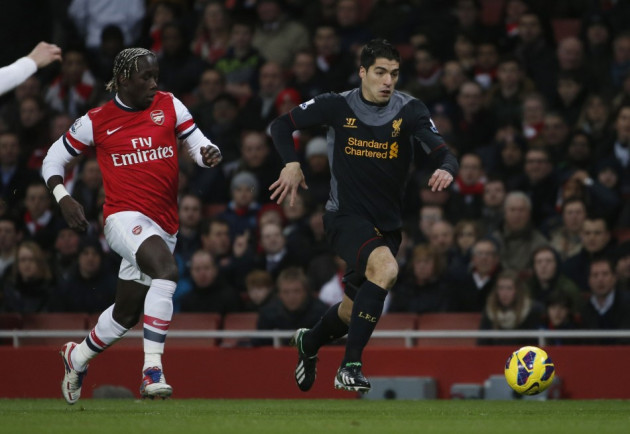 Sagna's form has appeared to dip in recent months after a horrendous time with injuries that saw him break his leg on two occasions last season. He missed the start of the campaign due to the injury and there was praise for the performances of his replacement Carl Jenkinson.
Sagna did force his way back into the side but there have been questions raised over his performances. However, manager Arsene Wenger recently backed the defender by suggesting that he had still not fully recovered from his injury set-backs.
"I am convinced that he will play at centre-back more often at some stage - although not yet, because he is only just 30 and certainly has three or four years left at right-back," said Wenger, as quoted in the Mirror.
"He has criticised his own form recently but the things you never question from Bac are his commitment, his mental attitude, his desire to win and his intelligence.
"If he has not been playing as he would expect, it is down to his injury. It takes time to come back, and he has played through a lot of pain - in fact, he is one of the strongest players I have met when it comes to doing that.
"He's hugely respected here, and if he's not at the level we know he can achieve then we are tolerant because we know it's not down to a lack of commitment - it's just because he has come back from a long-term injury."
Wenger appears to believe that Sagna has the ability to keep playing at the top level for years to come but the Mirror suggests that his career will continue away from Arsenal, listing Paris Saint-Germain and Inter Milan as two possible destinations.
Should the 30-year-old decide to walk away from the Emirates then it seems as though Holland international Janmaat could be brought in as a replacement.
The 23-year-old only moved to Feyenoord last summer but Arsenal have a good relationship with the club having struck up a partnership that allows young players to be sent to the Dutch club on-loan.
Janmaat has won three caps for Holland and may be seen as a more experienced alternative to Jenkinson who, despite performing well when called upon, is still very much learning his trade.