Mikel Arteta has revealed his admiration for fellow Spaniard Santi Cazorla who has been strongly linked with a move from Malaga to Arsenal in recent days.
Arsenal are believed to be interested in signing the Spain international, with some reports suggesting that the club had already agreed to pay £16million for Cazorla.
While there has been no official word from Arsenal on the transfer, Arteta was questioned by journalists about the player midfielder who was a member of both the 2008 and 2012 European Championship squads.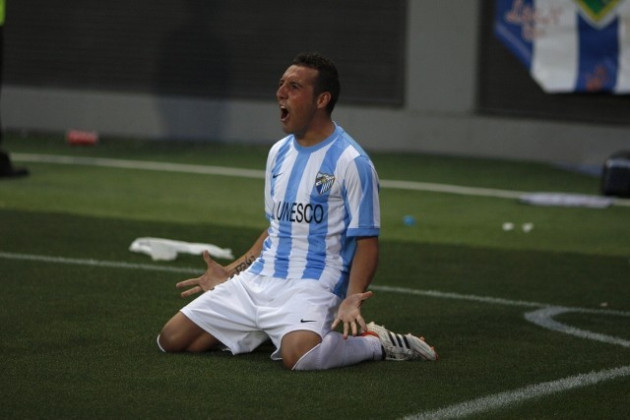 "I cannot talk about the actual situation but I can say that I know him as a player really well," Arteta told Sky Sports. "And he's a top, top player. He has got unbelievable quality and talent and that is all I can say."
Cazorla was instrumental in helping Malaga finish fourth in La Liga and secure a place in the qualifying rounds of the Champions League as he scored nine league goals in his debut season for the club.
The 27-year-old was previously one of the stand-out performers for Vilarreal as they enjoyed unrivalled success in the league as they consistently managed to qualify for the Champions League.
He was then snapped up by big spending Malaga who ended up paying €21million for the midfielder last summer as he once again showed his ability and remained a regular in the Spain squad under Vicente del Bosque.
While Arteta was open about the talent of Cazorla, Arsene Wenger would not be drawn into talking about the possibility of a transfer, though he did promise more new signings.
"I share the opinion of Mikel Arteta. Cazorla is a great player," said Wenger. "We bought Olivier Giroud and Lukas Podolski but we are not at the end of the transfers. We will still bring players in."