Arsene Wenger has called for Arsenal fans to respect Robin van Persie once more, claiming the striker left the club with the more dignity than some other players when he signed for Manchester United last summer.
Gunners fans would have felt the pain more than most opposition supporters as United lifted their record 20th domestic title this week after a 3-0 win over Aston Villa. The scorer of all three goals, van Persie, left Arsenal saying he wanted to win trophies, and within a season the Dutchman has done just that elsewhere.
For Arsene Wenger's men, meanwhile, a fight for fourth place is all they have to contend with this season. An eighth straight campaign with no silverware has left supporters particularly frustrated, but Wenger isn't placing the blame on van Persie's exit.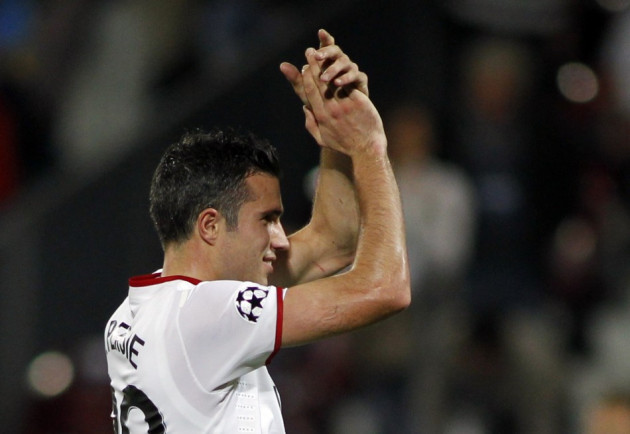 "I'm looking forward to our own performance," he said when asked if he was looking forward to a reunion with his former star.
"We respect him like other players who left us. I want him respected. Other players left in more controversy [than him].
"I think Arsenal had a positive impact on the life and career of Robin van Persie."
On life after van Persie left the club, Wenger said: "You always miss a big player but now we are stabilised."
He added: "My relationship with Sir Alex Ferguson is respectful."
Van Persie signed a £24 million deal for his move to United in the last summer. Many Arsenal fans took issue with the way he left - the hitman placed an announcement on his website saying he disagreed with the north London side's transfer policies - while others have argued that he only gave the club one good season before leaving for seemingly greener pastures.
Van Persie will now travel to Old Trafford with the trophy that he left for, and Wenger has already confirmed that the side will give United a guard of honour for their achievements this season.