Arsenal manager Arsene Wenger is the latest person to become embroiled in the debate as to who should be the number one at Tottenham.
There has been much talk in recent weeks about whether new signing Hugo Lloris should replace Brad Friedel after the American kept his place in the side for the 1-1 draw with Norwich.
The veteran stopper was widely praised for his performance and it seems the Arsenal boss believes that his Tottenham counterpart, Andre Villas-Boas, owes him a debt of gratitude.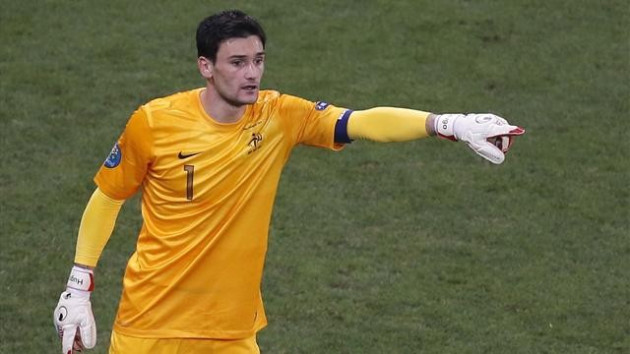 "Brad Friedel saved Villas-Boas [in the league game against Norwich] and he owes him a form of recognition for saving the match - but it doesn't mean he won't play Hugo Lloris," Wenger told FrenchTV, as reported in the Daily Mirror.
"When they see Lloris in training, they will understand quite quickly that they've got a hell of a player.
"Let's not be dramatic, he has a guy ahead of him who's 41 and you have to plan his replacement, and this might happen in the next 15 days or three weeks."
The Arsenal manager is not the only one to comment as Lloris has admitted that it was a difficult situation, but he is hoping to meet with the Tottenham manager when he returns from international duty with France.
"Obviously it's never nice, but we'll see when we return to work on Wednesday," said Lloris.
"When I join up with the national team I concentrate uniquely on that and we'll see about my personal ­situation as soon as I go back."
Friedel has also commented on the situation and he believes that he deserves to remain in the first team.
"Right now I believe the shirt is mine to lose, I believe the manager came out and said that. If that's the case, then great," Friedel said.
"I will turn up every day and work as hard as I can. I will keep as fit as I possibly can, hopefully get selected to play and hopefully do well.
"It's great to have competition. Hugo is France's No.1, he's going to want to play, I'm going to want to play, and so are Carlo Cudicini and Heurelho Gomes.
"When I signed for Tottenham, I signed as a stopgap while they looked for a long-term keeper. They deserve a long-term keeper.
"I want to play, I've always wanted to play. I don't sign contracts not to play. However, I would never demean the manager by spitting my dummy out if I wasn't playing," added the former Blackburn keeper.
"We are all contracted to Tottenham and if they ask me to be a No.1 - or a No.2 - I'd do that to the best of my ability. Hugo is going to be a team-mate, not an enemy. It is a difficult position to have four goalkeepers of our quality at the club.
"Saying that, hopefully there'll be 50-odd games to play this season, which is a lot to go around."