Chelsea goalkeeper Petr Cech believes Arsenal should not be given a play-off chance to decide third place in the Premier League, should the Blues and the north London side finish level on points and other sorting parameters.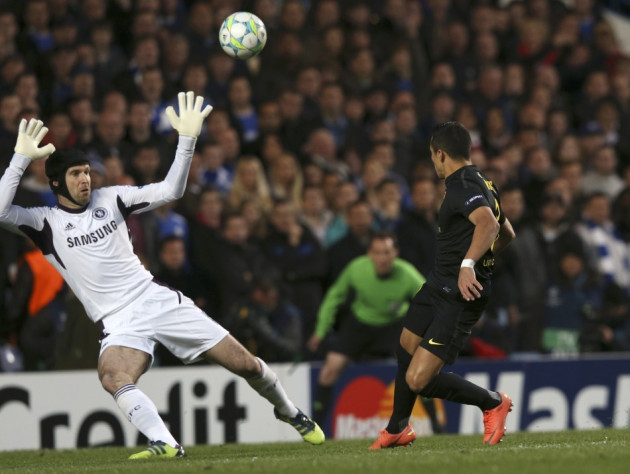 "I don't really understand (the Premier League rule). I know this is the rule, but we beat them twice over the course of the season - home and away - so a play-off would be really extraordinary. The rules are like that. Hopefully it won't happen for both of us," the Czech international explained.
The two London clubs play the final game of the season on Sunday afternoon, with Stamford Bridge welcoming Everton and Arsenal travelling to Newcastle United. And given a particular set of results, the two cold finish level on points and goal difference.
In such cases, the Premier League does not take into consideration results of matches involving the two or more teams (like the Spanish league does) but instead decides final placing via a play-off. And we could have one to decide third and fourth, if Arsenal win at St James' Park (2-1, 3-2 or 4-3) and Chelsea draw at home (0-0, 1-1 or 2-2).
Chelsea beat Arsenal 2-1 in both league games this season.
Branislav Ivanovic on Europa League win
Meanwhile, Chelsea defender Branislav Ivanovic has expressed satisfaction with the Blues' 2-1 Europa League final win over Benfica. The Serbian international scored in injury time to seal the Premier League club's second European trophy in as many years.
"The last couple of years with Chelsea there is always drama and it is always interesting, A final is always difficult and you cannot know what will happen during the game. There are always some surprises and for us it was massive. As a team we try to use our experience from the Champions League and from every game we play in the Premier League. We have enough experienced players that even when we don't play well we know how we have to control the game, and this gives a good result in the end," the 29-year-old explained.