Arsenal have moved to shore up one of their youngsters as contract talks continue with Robin van Persie and Theo Walcott, with the side signing Laurent Koscielny on for a long-term contract.
Koscielny provided great cover as the Gunners suffered from injury woes last season, and the centre back has been a shining light in a struggling defencive line-up of late.
And as the 26 year old agreed to stay at Arsenal for his long term future, Arsene Wenger said he couldn't be happier to have one of his star stoppers on board.
"Laurent has been outstanding for us over the last two seasons," he told the Arsenal website. "When you consider that until 2009 he was playing in Ligue 2 in France and that he is now performing at the very top level in the Premier League and for his country, the development that he has shown has been absolutely exceptional.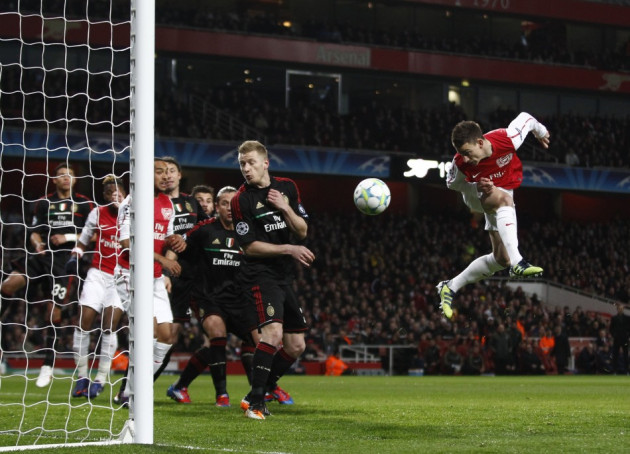 "Laurent is a top-class player and I am very pleased he has decided to commit his future to the Club."
For Koscielny, the prospect of staying on at the Emirates is an exciting one, with the star adding: "I'm delighted to have reached agreement with the Club. I have had a fantastic time here and look forward to an exciting future with Arsenal."
The news will come as a big boost to Arsenal fans, who seem to have been at the forefront of a great deal of bad news in the wake of Robin van Persie turning down a new deal and Theo Walcott stalling over contract talks.
But purchases of Lukas Podolski and Olivier Giroud have helped soothe the wounds left by van Persie's decision to leave Arsenal, and the side will no doubt be looking to sign some more players as the summer continues.