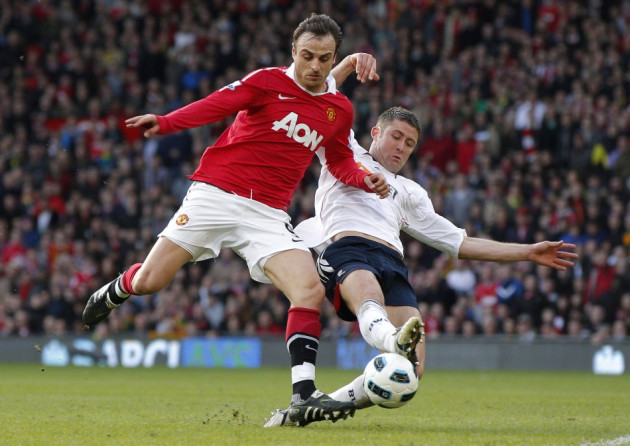 Arsenal will complete the £12m signing of Southampton midfielder Alex Oxlade-Chamberlain in the next few days, with two further players set to arrive this week.
Oxlade-Chamberlain, 17, will cost an initial £7m with £5m in performance related add-ons, the Telegraph reports.
The England Under-21 international represents a significant capture for manager Arsene Wenger. Liverpool and Manchester United both expressed interest in the highly-rated winger but the player made it clear all summer that he was set on a move to the Emirates.
As well as Oxlade-Chamberlain, Wenger remains determined to sign a centre-back before his side's opening fixture against Newcastle on Saturday.
Wenger has stepped up his interest in Bolton's Gary Cahill after central defender Thomas Vermaelen picked up an injury in the club's final pre-season friendly against Benfica on Saturday.
Vermaelen - who missed most of last season through injury - was withdrawn as a precaution after complaining of back pain but is expected to be fit to face Newcastle.
Nevertheless, Wenger is keen to add a central defender as cover and has turned to Cahill, 25, after missing out on Everton's Phil Jagielka.
The Gunners have already had a £12m bid for Jagielka turned down, with the Merseyside club holding out for around £18m.
But Wenger is reluctant to pay a premium for the England international and remains hopeful Bolton can be persuaded to accept less than their £17m valuation for Cahill, who has 12 months remaining on his current contract.
Arsenal are also close to signing Costa Rican striker Joel Campbell, who is viewed as a long-term replacement for Nicklas Bendtner.
The 19-year-old is expected to complete a £1m move before the end of the week.
Meanwhile, the futures of Cesc Fabregas and Samir Nasri remain unclear; with Barcelona goalkeeper Victor Valdes saying he believes Fabregas will join the European champions in the near future.
"We expect to see Cesc in the Barca dressing room soon," he told the People.
"The players want him to come because he is a big friend and an extraordinary footballer."
Despite a summer of relative inactivity in the transfer market, Wenger retains the support of the board, according to former vice-chairman David Dein.
"Arsene Wenger will admit he has had the most difficult couple of years of his career, for two reasons," he told the BBC.
"One is the fact the game is getting more competitive, we have seen more money coming in so the competition is more intense.
"Secondly, he has had to contend with the fact he hasn't achieved what he would have hoped to achieve, albeit he has done remarkably well in the quality and style of play. But he and the fans want to win trophies.
"Arsene is focused and determined. I see him regularly, I see a man who still has as much fire in the belly today as when he started. He wants to win.
"I believe in his ability and I know for a fact he is trying hard to improve the squad.
"People have got to remember what he has achieved. It is easy in life to get rid of people. Then what? How do you follow Arsene Wenger? You underestimate Arsene at your peril."