A date has been set for Jack Wilshere to make his much-anticipated return for Arsenal, with the midfielder believed to be planning a comeback for November, according to reports.
The Sun claims that Wilshere will be able to return to training this week, but Arsene Wenger is being particularly cautious with the England international as he looks to make his first competitive appearance in more than a season.
With Arsenal hoping to get their star back as soon as possible, Wenger is working hard to make sure that when he brings Wilshere back it's under the best circumstances possible.
The 20 year old is touted for big things at the north London club, and though he's been out for such a long period now, it's believed that he will quickly slot back into a starting spot as the side look to succeed without the likes of Alex Song and Robin van Persie this season.
For Wilshere, the line up he'll be joining will be very different from the one he was a part of before he became injured. Stars such as Cesc Fabregas, Samir Nasri, Gael Clichy and Song and van Persie have all left for what they see as greener pastures, while he will be joining up with Mikel Arteta, Per Mertesacker, Lukas Podolski and Santi Cazorla for the first time.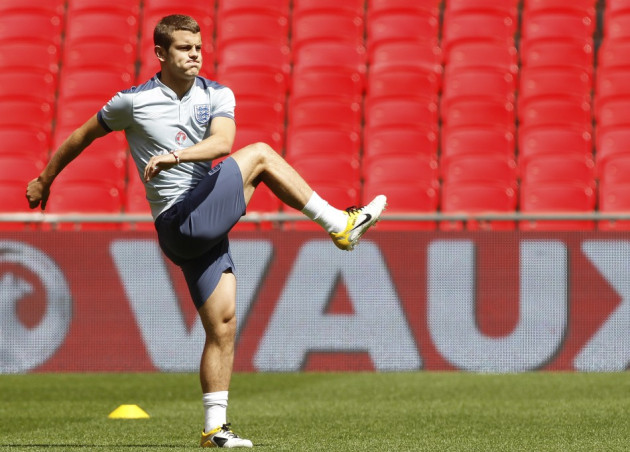 Wenger insisted last month that Wilshere wouldn't be rushed back onto the pitch, with the Frenchman revealing that the star has been working particularly hard to get back as quickly as possible.
"October will be an important month for Jack," he said. "I will promise you that I will be careful, but Jack works very hard.
"Every day he is in early, late going home, is focused and has built up a good basis for his body.
"After how quick he will be sharp again for competition, I don't know. We will have to wait for at least a month to see that."
Arsenal are currently on fire, having won their last two matches against Liverpool and Southampton convincingly.
The 6-1 victory over the Saints in particular was made all the more special because it showed that the club can still create high scoring matches despite having lost van Perise at the start of the season.
But the real test will come as the Gunners prepare for their first Champions League matches, and to take on Manchester City and Chelsea in consistent weeks.