Laurent Koscielny is confident that Olivier Giroud can be an immediate success at Arsenal after deciding to leave French champions Montpellierr for the north London club.
The France international was the leading scorer in Ligue 1 last season and will look to continue his amazing rise to prominence having played lower league football in France for much of his career.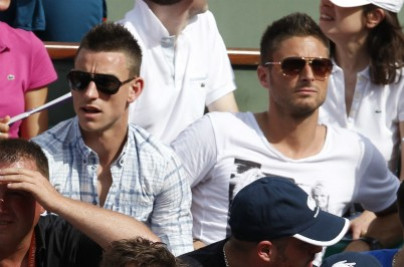 Now considered one of the top French strikers, he has come a long way since his days playing for Tours where he was a teammate of Koscielny.
They had one season together before Kocielny moved to Lorient, while Giroud joined Montpellier and both had had plenty of success over the last few years.
"We have had the same career, and we had some difficulties when we were younger," Koscielny told the Arsenal website. "Now it is better for us and we work a lot - we have found coaches who gave us confidence.
"I first met Olivier at Tours, where we played one year together. It was the first year for the club in the second division and we finished sixth - Olivier scored a lot of goals.
"After that I left for Lorient and he stayed one year, and he won the award for top scorer. After that he went to Montpellier and scored a lot of goals. He is a champion with Montpellier and I am very happy for him."
Koscielny is also confident that Giroud will be able to cope with the difference in playing in the Premier League as he has all of the physical attributes needed to be a success.
"I am happy [he has joined the Club] because he played very well at Montpellier," added the centre-back.
"I played with him at Tours and he was a great player then - now he is even more confident and scores a lot of goals. I know his qualities and he will give a lot for us.
"I know he has the physical quality to play in this league. For a striker it is [about] confidence and I am sure he is working hard to start well with Arsenal.
"He is tall, like Marouane Chamakh and is also good with his back to goal. I think if we play with technical guys he will be happy, and in the box he is a good finisher."