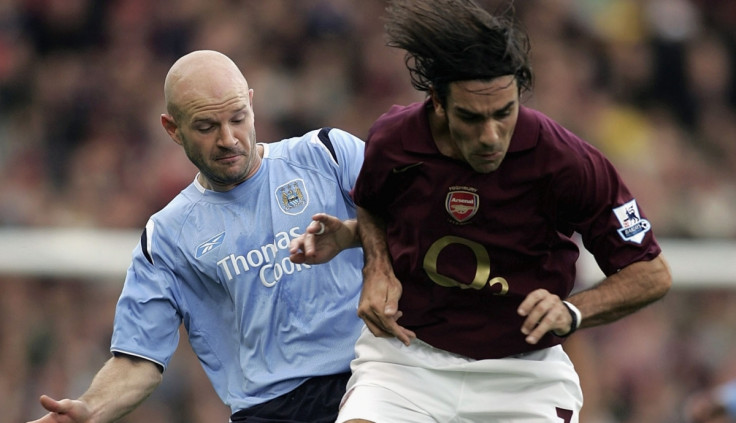 Former Arsenal star Robert Pires "introduced diving to the Premier League", according to Danny Mills. The ex-Manchester City and England fullback said the France international popularised the use of underhand tactics in his top-flight days.
Pires was widely criticised during his career in England for the ease with which he would go to ground in a bid to win penalties and free-kicks. Mills has admitted he was never a fan of the Premier League-winning Frenchman and holds him responsible for the rise of diving in English football.
"It is true that there was no love lost between me and Pires," he said about the former Arsenal star while writing in The Times. "I spent many years playing against him as a right-back, for Leeds United and Manchester City, and we had what might be called quite a fractious relationship.
"I will always remember him as the player who, in my view, really brought diving into the English game; his habit of throwing himself to the ground without any provocation always infuriated me."
Pires's former Arsenal boss Arsene Wenger has previously stated his opposition to diving, calling for the establishment of an independent panel to help stamp it out. "Yes [there should be a panel], and the most suited to this are people who have an experience in the game, and [then] to punish only obvious cases, but not mixed ones," the Arsenal manager said.
"Naming [those guilty] alone doesn't work, you have to suspend the players. How long should the ban be? I don't know. It depends. I am not a specialist in this kind of thing, but the only way that the players will stop doing it is if they feel they can get punished."