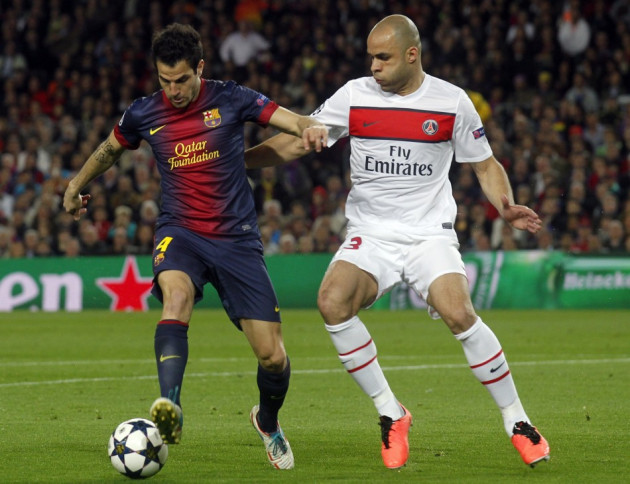 Cesc Fabregas has ruled out the possibility of leaving Barcelona in the summer despite reported interest from Manchester United and Arsenal.
Fabregas was believed to be fielding interest from a number of clubs after struggling to hold down a regular place in his preferred midfield role with the Catalan giants this season, while Arsene Wenger believes the Spain international has lost his confidence on the pitch.
United were reportedly considering making a shock move for the star to bring him back together with former teammate Robin van Persie and fill a hole in the midfield that has been long existent in the squad.
But Fabregas insists that the transfer rumours have no truth in them, and he will stay in Spain next season.
"There is nothing to say," he said, according to Metro. "I'm very happy at Barca, and I want to stay for many more years to come."
Fabregas secured a move to Barcelona from Arsenal in the 2011 summer, after pleading with Wenger for some time to let him go back to his former boyhood club.
Since returning, he has won multiple trophies, but the former Gunners captain has struggled to maintain his place in the starting lineup.
In December last year, Fabregas told Radio Marca: "There's no such thing as a great substitute in the world of football.
"I couldn't tell you what makes a great substitute.
"I always wish my team-mates well and put a happy face on.
"If I have to take my unhappy face home then so be it, but I would never let my team-mates or manager see it."
But now he insists he is happy to stick it out with the club and fight for a regular spot in the heart of midfield.