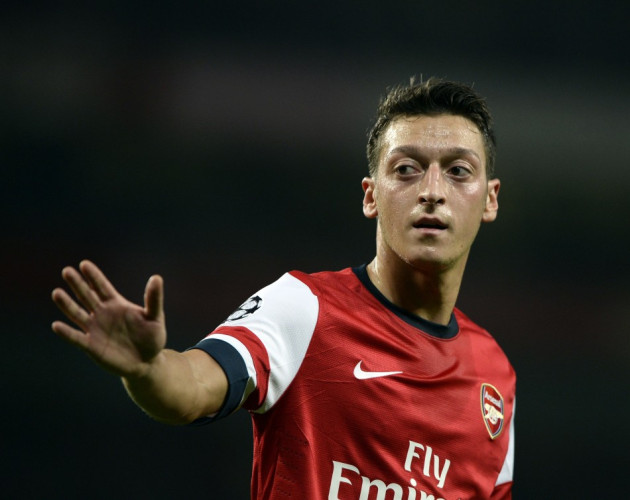 Real Madrid manager Carlo Ancelotti has revealed the decision to sell Mesut Ozil to Arsenal was based on his preference to use Angel Di Maria more often this season.
The Gunners secured the services of the Germany international on transfer deadline day in August after paying a club record fee, a move that has inspired their thrilling start to the season that sees them sat top of the Premier League.
Despite seeing their club conclude a world record deal for Gareth Bale, Real Madrid fans have voiced their dissatisfaction over Ozil's sale, viewing the decision as an aberration given his influential role at the Bernabeu.
But Ancelotti has admitted that the arrival of Bale called for the inclusion of hard-working presence in his attack, opting for the diligent Di Maria over the inventive Ozil.
"Yes, that was a football decision," Ancelotti said, ESPN report. "For the balance of the team I preferred to have Di Maria. He has less quality than Ozil but I wanted him for his character and his help for the team.
"With Bale's arrival I believe it is more important to have Di Maria than Ozil, looking at the balance of the team."
Theories put forward by officials close to the club have previously suggested that Real Madrid's "inefficient" club model forced the La Liga giants to cash in on Ozil as well as Gonzalo Higuain and cut ties with Kaka in order to justify their purchase of Bale.
Ahead of the first El Clasico of the season at the Nou Camp, Ancelotti was also quizzed on the future of Iker Casillas. The Spain international, who was subject to interest from Arsenal during the summer, recently revealed that he would reluctantly consider leaving the club in January if his status at the club doesn't change in the coming months.
"I have spoken with him to explain the situation," Ancelotti said when asked of the goalkeeper, who has made just eight starting appearances for the club in 2013, with his last league appearance coming in January.
"When he wants to talk with me, my office is open. For a coach, to explain a decision is very difficult. You have lots of little details which are not easy to explain. The rotation will continue, that decision is taken."