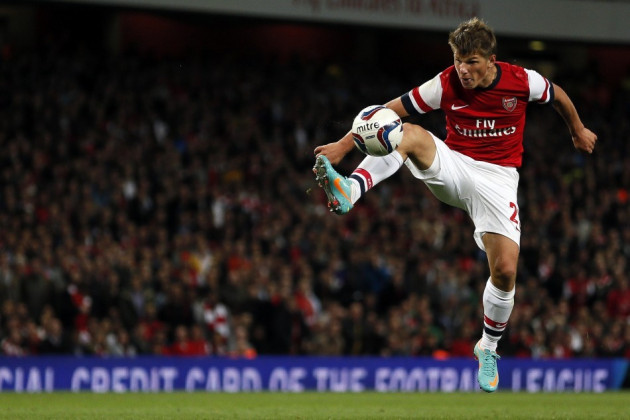 Andrey Arshavin has risked the wrath of Arsenal fans by stating that the Emirates has among the most placid atmospheres he has seen on a football ground.
The former Arsenal man stated that the atmosphere in the ground in so bad that the Gunners have no advantage playing at home as major portions of the field is mostly quiet. His point was proved in Arsenal's 2-0 loss to Chelsea at the Emirates when the away fans were the ones making the racket while the Gunners contingent wore a sense of gloom.
It is no co-incidence that the Gunners have performed better away from home in recent times than at the Emirates and it is something the fans have to address, failing which will come as a real blow to Arsenal's title hopes. The north London club host title rivals Liverpool at the Emirates on Saturday and know that they need the full backing of their home fans if they have to come back from two back to back home defeats and strengthen their position at the top of the table.
"It felt like the crowd was at the theatre - good seats, expensive tickets and they wanted to see a show, not to support the team. It was like there was no advantage in playing at home. Many of the players - the leaders that were left from the club's time at Highbury - often complained that the atmosphere in the stands was so bad," Arshavin told the Sun.
Wenger had revealed in an interview earlier in the season, following their 3-1 loss to Aston Villa on the opening day, that the players on the pitch respond to the state of the crowd and if the supporters are negative, the players get nervous and are not able to perform to the best of their ability.
"[The players are nervous] because they feel the scepticism around the team. The players feel that they want to do well. They have a great desire to do well, so maybe they're a bit too anxious that they don't respond completely to the expectation level of the crowd," Wenger said.