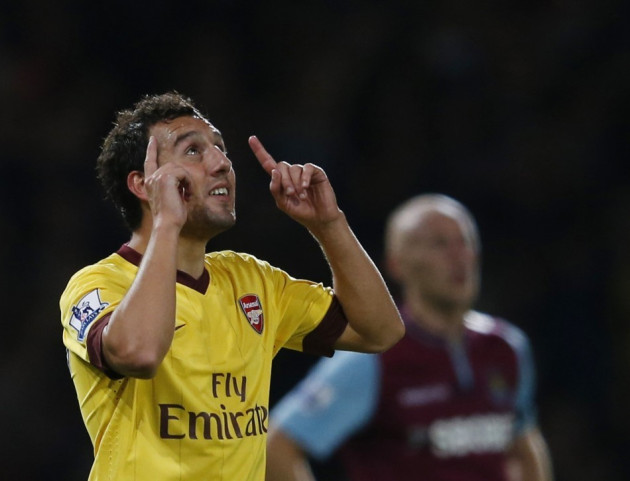 Arsenal's Jack Wilshere was full of praises for fellow midfielder Santi Cazorla, after the Spaniard produced a brilliant performance in the Gunners' 5-2 victory against Tottenham Hotspur in the north London derby at the weekend.
The 27-year-old was impressive throughout the game and managed to set up Olivier Giroud for Arsenal's third, before scoring the fourth goal himself. And Wilshere was left amazed with the club's new talisman's display on derby day and claimed his nickname should be either Messi or Maradona.
Asked if the Gunners had a nickname for Cazorla, the 20-year-old said, "Not yet. Maybe it should be Messi!" The Spaniard was dubbed 'Paquirrin' (Fat Boy) in his homeland due to his resemblance to a celebrity who goes by the same name. "Maradona then," Wilshere replied.
The match was only Wilshere's fourth game alongside Cazorla, after the former made his successful return to the Arsenal first team, from ankle and knee injuries, which sidelined him for over 15 months.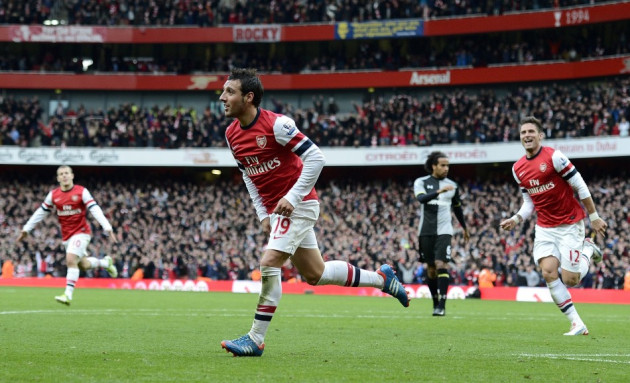 "He was different class. His touch, his vision is a joke. He's a dream to play with. He never gives the ball away and he's creative, he's busy around the pitch [and] he's a joy to play with," the club Web site quoted Wilshere.
"It's great to have him in the team. A lot of people said they didn't know about him before, but I've heard of him for a few years now. He's a great player and when you've got someone like that in your team, who's going to bring you in, you just want to get out there," the England international stressed.
Wilshere also feels Cazorla and his compatriot Cesc Fabregas are two different types of playmakers and ruled out comparisons between La Roja stars.
"For me he's a different player to Cesc - Cesc is more of a passer. I think with Santi, he can pick the ball [up and] he can beat a player. He's got a great shot on him. I think he's just different class and he's great to play with," the midfielder added.