Arsenal midfielder Jack Wilshere is on course to return to full training within a month, according to the Daily Mirror.
The England international has not made a competitive appearance for club or country since June 2011 because of knee and ankle injuries. The player was expected to be fit for first-team action by February at first but some set-backs occurred during the rehabilitation delayed his return.
Gunners boss Arsene Wenger had said that the 20-year-old would not be fit before October at the earliest. But the reports claims that Wilshere has resumed running, got through a tough programme of fitness work last week and is hoping to rejoin full training in four weeks and that the French tactician's comments were simply an attempt to relieve pressure on the youngster.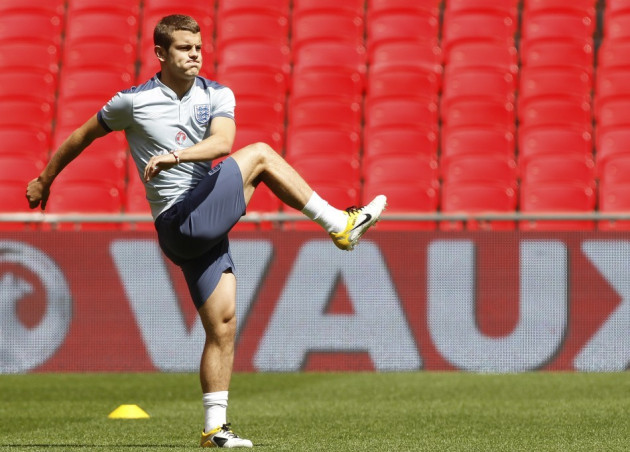 The report also says that Wenger is so confident that Wilshere will return ahead of schedule that he does not intend to sign a replacement for Alex Song, who joined Barcelona last weekend. However, Arsenal do have plans for Real Madrid midfielder Nuri Sahin, but the Turk is a more of a technical player and will not be a replacement for Song.
Wilshere was handed the No 10 jersey for this season, following the sale of former captain Robin van Persie to Manchester United.
Bartely adores Swansea' style
Meanwhile, Swansea City's new signing Kyle Bartley has revealed that it was the Welsh club's style of football that convinced him to leave Arsenal and sign for the Swans.
The Gunners academy product is used to the attacking, free-flowing approach at the north London club and says that the similar style employed by Swansea made the transfer too good an chacne to turn down.
"I had my education at Arsenal and I do like to play football and play it out from the back and watching Swansea last year that is exactly what they have done so that is a massive thing for me joining Swansea," the Independent quoted the 21-year-old as saying.
"I was newly-promoted to the Arsenal first team and I spoke to the boss Arsene Wenger briefly last week just wondering what his plans were for the season and he told me game-time would be at a minimum to be honest. For that reason I wanted to at least go out on loan and that was going to be the plan until Swansea came in and it was just too much of a good opportunity for me to turn down," Bartely added.