Former Liverpool defender Jamie Carragher has expressed his excitement at the prospect of watching playmakers Mesut Ozil and Santi Cazorla playing together for Arsenal.
Ozil joined the ranks at the Emirates in a £42.5m move from Real Madrid on transfer deadline day. The Germany international now looks set to make his debut for the Gunners in the Premier League match against Sunderland at the Stadium of Light on Saturday.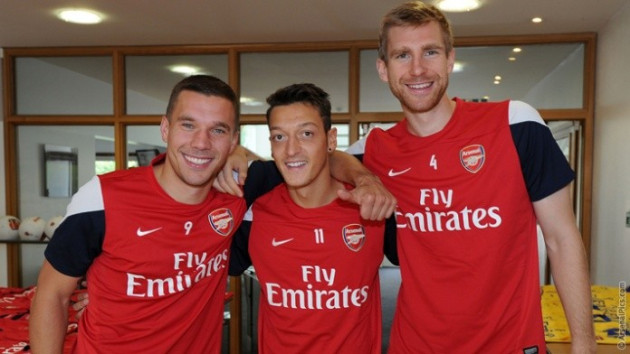 Meanwhile, Cazorla - who arrived at Arsenal from Malaga last summer - had received plaudits for his debut season in England, where he managed 12 goals and 11 assists from 37 league appearances. And Carragher feels the Ozil-Cazorla duo can be a force to be reckoned with this season.
"I think it will be interesting to see how he (Ozil) links up with Cazorla. It looks like Cazorla will play in a wider position. I liked him last season in that position behind the striker but you would imagine Ozil will play that position. So with them linking up, I think it will be a joy to watch Arsenal," the veteran centre-back pointed out.
Though Carragher is delighted to see a world-class player like Ozil joining the Premier League, the former England international is still not convinced the German's arrival is sufficient to make Arsenal title contenders for this season.
"There has been a lot of talk over the summer that we [the Premier League] haven't attracted the top players. He is a top player. To get him is a big coup for Arsenal. Whether they needed that type of player in that position more than others, I would question. Will that [signing] take them to where they need to be in terms of challenging for the title? I still don't see that," the 35-year-old added.
Recent reports suggest that Ozil could start against Sunderland, due to a thigh injury suffered by Tomas Rosicky, while on international duty for the Czech Republic on Tuesday.