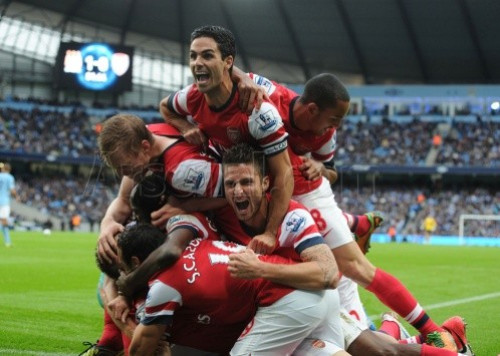 Mikel Arteta says he is happy to play in a deep midfield role throughout the season for Arsenal if it suits the team.
The Spaniard stated that Gunners boss Arsene Wenger convinced him to make the big switch from creative midfielder to anchorman after Alex Song joined Barcelona and feels it was done in the best interests of the squad.
"It is a big transition but it is more a mental thing. The boss is convinced that is the best thing for the team and I am too, so let's do it. If it works, and in games like that where you probably think you need a more physical presence but you still create and are able to match the physical ability and the way they play, it reinforces your belief. I am totally happy that is a good way to play," the club Web site quoted Arteta as saying.
The former Everton man also insists that the recent away results, topped with the draw at Manchester City, prove that Arsenal has the potential to challenge for the Premier League title this term.
A late strike from centre-back Laurent Koscielny cancelled out a Joleon Lescott goal and earned the Gunners a point at the Etihad and Arteta feels that consistency will help the club challenge for honours now.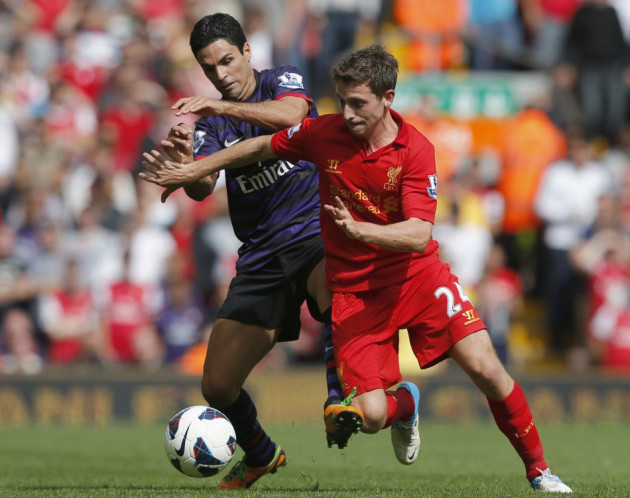 "There has been a confidence boost for everyone because we have already been to three of the toughest places you can go - Liverpool, Manchester City and Stoke - and I think we deserved to win all of them. Two of them we drew and one we won, but we could have won them all easily. It shows we are doing things in the right way. We are training well, the team is organised and ambitious, but we are not complacent and we want more and more each game," the Telegraph quoted the 30-year-old.
Arsenal remain unbeaten so far this season and are currently fifth on the league table, level on points with City.
"On Sunday we were better than them [City]. If we are, then all we need is consistency. If we carry on until March or April when it is really tight, the spirit we have can get us something," The Sun quoted Arteta.