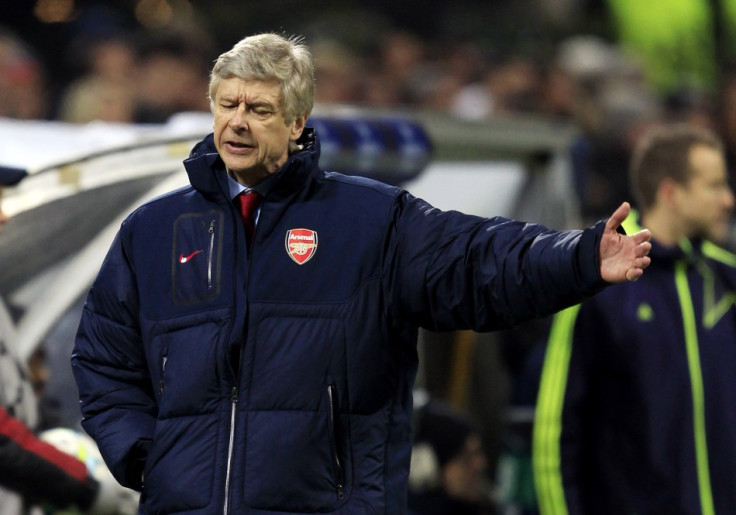 Arsenal boss Arsene Wenger has slammed the existing disciplinary processes in the Premier League and has called for an Ethics Committee to be instituted, so that referee decisions can be overruled, if necessary.
According to a Daily Mail report, FA rules say a player cannot be disciplined retrospectively if any of the match officials at that game saw the incident in question.
Wenger was angered when controversial Manchester City striker Mario Balotelli was not punished for his rash studs-up tackle on midfielder Alex Song during the two teams' earlier league encounter. Although Balotelli was later sent off after receiving two yellow cards, Wenger clearly felt referee Martin Atkinson should have taken immediate action after the Song tackle and preferably shown a straight red.
Apart from this incident, many feel the FA is guilty of upholding the suspension of QPR midfielder Shaun Derry, who was wrongly sent off after Manchester United winger Ashley Cole's play-acting convinced the referee of a foul.
The 62 year old Frenchman said he would like to see a change in the rules and regulations, as soon as possible.
"Basically we are in the position at the moment where if somebody takes a player's leg off, if the referee has seen it and misjudged it, the player gets away with it. For me that is not acceptable. If you love football you want justice to prevail. How can it be right that Shaun Derry is suspended and Mario Balotelli isn't?" Wenger was quoted by Arsenal official Web site as saying.
"Even if each case might make sense individually when they are explained, when you put the whole picture together you have to say it's not common sense. So there is something missing from the cohesion of the justice system," he added.
"I am convinced that a committee with a supreme authority - an ethics committee - could rule on some cases, and make sure justice is done. They should have the power after games, in exceptional circumstances, to make a decision above the referee. Then the system would be perfect," the Daily Mail reported Wenger as saying.
Wenger, who has himself landed in hot water several times and has served a three-match European ban and paid a £33,000 fine for foul-mouthing Slovenian referee Damir Skomina during Arsenal's Champions League clash with Italian giants AC Milan, also said that while respected the post of the referee, sometimes their decisions needed to be overruled.
"There are a lot of things that work very, very well but my main concern is that there is friction between the authority of the referee and justice in football. That is a grey area at the moment that has to be explored. You have to respect the referee, respect the difficulty of his job, but also put justice in the game above the referee's authority," he added.
Arsenal are placed third in the league and will look to win their final two games of the season (against Norwich and West Brom) to consolidate their position and guarantee Champions League football next season.