Arsenal legend Paul Merson has launched a stinging attack on his former club by suggesting that Santi Cazorla may be questioning his decision to join the north London club.
The former midfielder also believes that there should be questions asked about manager Arsene Wenger after he decided to pick Gervinho as a striker in the 2-0 loss to Schalke in the Champions League last week.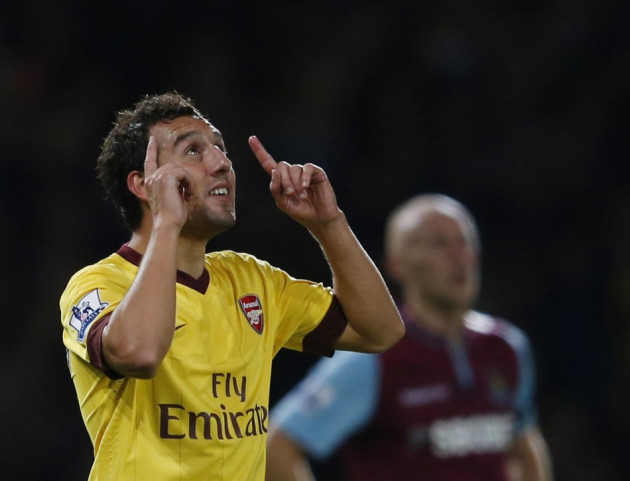 Merson has been highly critical of Arsenal in recent weeks and has used his column in the Daily Star to highlight the poor performances that saw them lose to Norwich and then to Schalke.
A 1-0 win over bottom of the league Queens Park Rangers, suggested that Arsenal are not yet hitting top form and Merson believes that Cazorla may regret moving to the club in the summer.
"Santi Cazorla must be already wondering how long he has to stay at Arsenal," states Merson. "They are a one-man team at the moment - and that is a big worry for me
"At the start of the season I thought they looked really strong, and they were playing well. It was all looking good. But it's gone badly wrong over the last few weeks."
Cazorla has been one of the shining lights for Arsenal this season, making a huge impact since joining from Malaga and becoming the focal point of the side, much in the same way Cesc Fabregas excelled during his time at the club.
Despite his good form, Arsenal currently find themselves in sixth place and Merson believes that missing out on Champions League football next season could be a good thing; forcing the club into heavily investing in their squad.
"Arsenal need to take a step backwards before they can go forwards They need major investment and that might only happen if they miss out on the Champions League next year. Then they would be forced to spend," said Merson.
"It has almost been too easy for Arsenal, the last few seasons. They finish in the top four every year, they sell all their season tickets.
"But my god there were some empty seats at the Emirates for the Schalke game. You never see that. Something's got to change."
The 44-year-old has also made the surprise claim that Wenger should come under pressure after some tactical decisions which he feels have led to bad results.
"I don't think there are enough questions being asked of Arsene Wenger right now." continued the former Portsmouth midfielder. "Why was he playing Gervinho up front against Schalke?
"He is never a centre forward! Surely you play Olivier Giroud there and play Gervinho wide instead of Aaron Ramsey. He's not a winger.
"I feel sorry for Giroud. He's good enough. The poor lad just doesn't get a chance because Wenger is chopping and changing too much."
Arsenal face some difficult fixtures next month as they travel away to Manchester United, Schalke and Everton, while their home fixtures are equally tricky with Tottenham, Montpellier and Fulham visiting the Emirates.