Santi Cazorla says he is settling in well at Arsenal, with the winger being lauded as one of Arsene Wenger's most successful signings for the club this season.
Cazorla burst onto the scene after making his move from Malaga to the Premier League last summer, and the 28-year-old has continued to make positive contributions to the Gunners over the course of the season as they look for a top four finish.
And the Spaniard has given special thanks to the club that had faith in him, prasing the club for helping him adapt to life in England.
"It's been very good," he told the Arsenal website. "I'm enjoying the atmosphere here, especially the warmth shown by the Arsenal fans, which I didn't expect to receive from day one.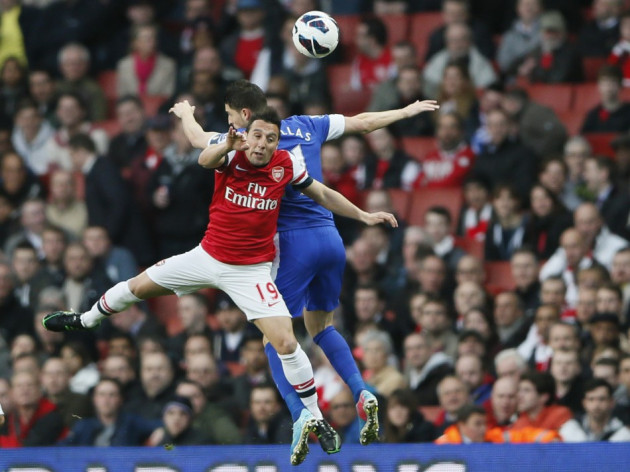 "The club and my team-mates did a lot to help me settle in. Being new, coming into a different culture and not speaking the language is always difficult.
"But Arsenal made me feel part of everything right from the off, as if I'd been part of the side for years, and this was reflected in my performances on the pitch. I felt at home and I played well. But you can always improve."
Cazorla has scored 12 goals in 46 appearances for Arsenal this season, and though the club haven't won a trophy for an eighth consecutive season, the Spaniard insists he wants to make sure that the £16.5 million spent on him is fully justified.
He explained: "As well as my team-mates making the transition easier, I promised myself I would make sure I did things well and, considering the money that Arsenal spent on me, I didn't want to let anyone down."
Cazorla's performances for Arsenal will no doubt be important in the coming weeks, with the side looking to hold onto their top four spot at the expense of London rivals Chelsea and Tottenham.