Santi Cazorla says his biggest footballing inspiration would have to be Zinedine Zidane, with the Arsenal man revealing he believes the World Cup winner is better than the likes of Lionel Messi and Cristiano Ronaldo.
Cazorla joined the Gunners at the start of the month, and has since shined for the squad, dominating all over the pitch as they took on Sunderland in their season opener.
And as the 27 year old finds his feet at Arsenal, he admitted that while he always admired Michael Laudrup, Zidane is his ultimate hero.
"During your life you always have different players that you like. When I was a child, because my dad liked the 'Dream Team', I liked Michael Laudrup," he told the Arsenal website.
"But I have always said the best player I have played against, and the most elegant player, was Zinedine Zidane. There's [Lionel] Messi and [Cristiano] Ronaldo, but I still think being lucky enough to play against Zidane, and see him play, was amazing. He is still the best.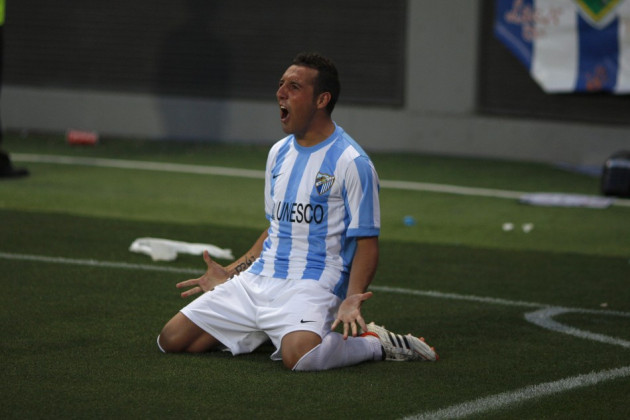 "He had it all as a player. He was elegant, he had quality, he was strong and he was tall. He looked like he was going to be clumsy because of his height but then you realised he was so skilful and gifted with the ball.
"I really enjoyed watching him play, it was a pleasure. I would highlight everything about him, because he had everything to be the best player."
Cazorla has been touted by Arsene Wenger as possibly the signing of the summer, with the star looking to have slotted in well into the Arsenal squad already.
But Arsene Wenger doesn't look to be finished his transfer activity this summer, after Alex Song departed the club for Barcelona and the Gunners continue to chase Nuri Sahin.
Sky Sports were claiming today that the north London side are closer than ever to beating Liverpool to sign Sahin, with the Real Madrid midfielder looking for immediate Champions League football.