Arsenal are ready to fast track winger Serge Gnabry after it was revealed that Theo Walcott is no closer to agreeing a new contract to remain at the club.
Gunners boss Arsene Wenger has admitted that talks are currently on-going between both parties and further enforced his stance that they are keen to keep Walcott at the club for the foreseeable future.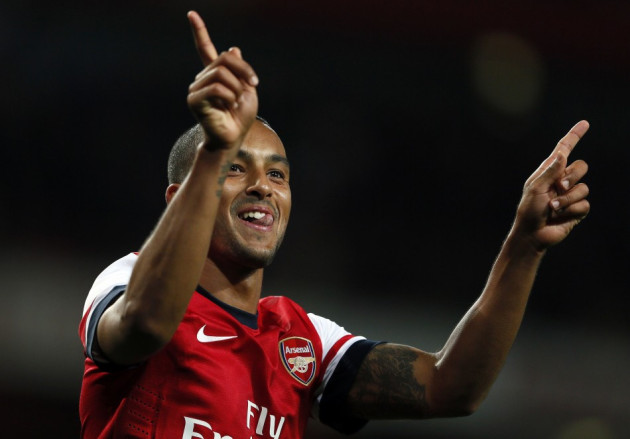 "They [talks] are going on, but there is no news about that," Wenger told Sky Sports. "My determination has always been the same, to extend his contract. That other clubs are interested or not, the determination is the same."
However, there could be another twist with the emergence of German winger Gnabry who was handed his Premier League debut in 1-0 defeat to Norwich last weekend.
The 17-year-old has had a huge impact in the Arsenal academy since joining from Stuttgart and last season managed to score six goals in eight games for the Under-18 side.
He has featured heavily for the Arsenal NextGen side and last summer was rewarded with a first professional contract as he continues to excel and catch the eye of Wenger.
The Evening Standard believes that Wenger is keen to push Gnabry into the first team set-up, which could threaten the bargaining power of Walcott who has already turned down one offer from the north London club.
Walcott is believed to be demanding a new five-year deal that would see him earn £75,000-a-week; should he decide not to agree a new deal then he would be free to leave at the end of the season when his current deal expires.
A number of clubs are said to be paying close attention to the contract situation, with the Standard claiming that Liverpool are prepared to make an offer of £7million during the January transfer window.
Despite the uncertainty over the future of Walcott, the England winger has featured in six Premier League games for Arsenal this season, scoring two goals and proving to Wenger that the contract situation is not affecting his performance.