Thierry Henry has revealed that he wants to return to Arsenal for a third time, with the striker not ruling out the possibility of working for the club in a managerial capacity.
Henry came back to the Gunners for a loan spell in January while Marouane Chamakh and Gervinho were at the Africa Cup of Nations.
And while he is now back playing for New York Red Bulls, and will welcome Premier League star Tim Cahill next season, the former Arsenal star says he still has his old club in the back of his mind.
"I would like to go back to England with Arsenal for sure," he told The Sun.
"I wasn't planning to go back to play last season. It was only because Gervinho and Chamakh went to the African Nations Cup. I was there to train and they asked me if I wanted to play. Who knows what might happen in the future? I've not yet spoken to Arsene about it so I don't know what capacity I could go back in.
"Coaching does interest me but I don't know what my talent is going to be after I have finished my career. But I will go back to Arsenal."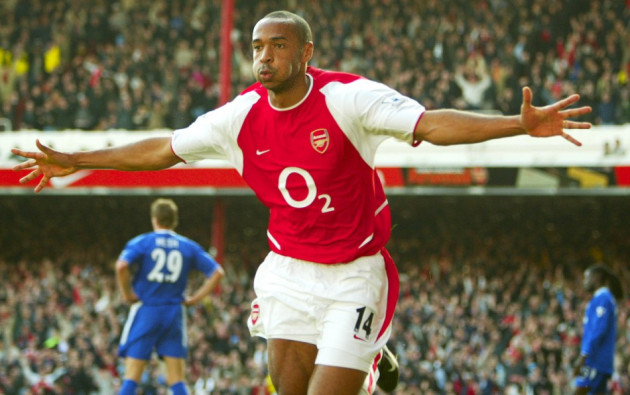 Henry's return to the Emirates this year couldn't have been more perfect, with the star scoring in his first appearance for the side against Leeds.
And as he left, Wenger admitted that he would have liked to keep the 34 year old, he had to honour his agreement to send him back to New York for the start of the MLS season.
Henry would certainly be an asset for the club right now, as Robin van Persie toys with the idea of leaving for what he sees to be greener pastures.
The prolific goalscorer, who hit the net more times than any other player in Arsenal's history, is so loved by his old side that he had a statue unveiled at their stadium at the end of last year.
Henry cried at the event, and said that having a statue in his honour was bigger than any dream he had had when joining Arsenal 1999.
"I never thought in my wildest dreams that I would have a statue like this in front of the stadium of the team I love and support," he said at the time.
"The way the statue is gives the perfect example of the love I have for the club - me kneeling facing the Emirates Stadium and Highbury behind is amazing."