Thomas Vermaelen says he will only be concentrating on Arsenal's game plan this weekend, and will be worrying about other results later, with the defender insisting that the squad will be focused completely on executing their own tactics as they aim to keep third position in the table.
The Gunners were able to take a draw from their tough journey to Stoke last week, and are now four points ahead of fourth-placed Tottenham and Newcastle in fifth as the race for a Champions League spot hits boiling point.
While fourth place would normally be enough to guarantee at least a chance in Europe's premier club competition, with Chelsea in the Champions League final it could be the top three who qualify for the tournament if the Blues win the coveted trophy.
And with that in mind, Vermaelen insists that he will be concentrating only on Arsenal's tactics and results, rather than the opposition.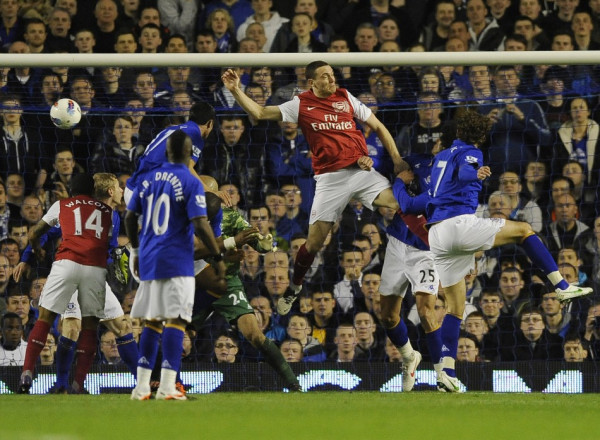 "We didn't give away too many chances in the whole game and that is a good thing," he told the official Arsenal website. "The whole team showed a good spirit and we fought hard - we deserved a point.
"Defensively the shape was good, with Song in front of us and he helped us a lot.
He continued: "If you [play] their game you would be second best. The main thing is to keep focused on your own game, with quick passing, and that is how we scored our goal.
"Next week is an important match for us now. We want to get the three points [against Norwich] and see what the other teams do that weekend. But we must focus on ourselves first."
Arsenal face Norwich this weekend, followed by West Brom on the last day of the season. Tottenham, on the other hand, have a game in hand on their rivals and will play Bolton, Aston Villa and Fulham before the season comes to an end.
And while the Gunners have a very clear aim to finish in the top four, they will also be hoping to finish above Tottenham and make the statement that Arsenal are still the top club in north London.