Ex-Tottenham captain Ledley King believes his club could beat defending champions Manchester City, European champions Chelsea and north London rivals Arsenal to second in the Premier League this season... if they can beat the Gunners on Sunday.
King, who made nearly 300 appearances for Spurs, said a win for Spurs at White Hart Lane would underscore their ambitions for this year and the future and also make a strong statement of their challenge for Champions League football next campaign.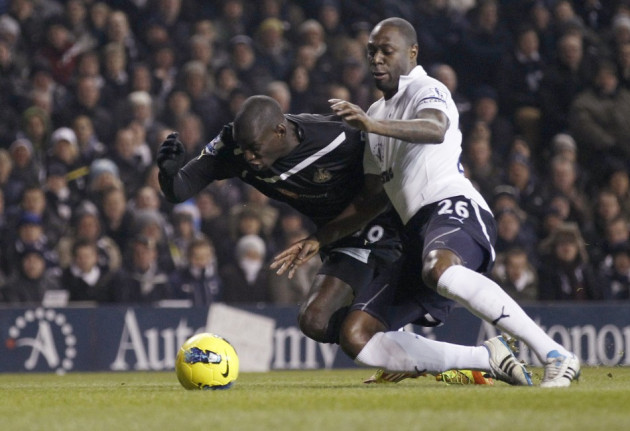 "It's Andre Villas-Boas' first season in charge but they're already showing great signs of being able to compete at the very top level. We beat Manchester United away for the first time since 1989 and he has shown that, tactically, he can compete with the big managers," the 32-year-old explained, adding, "Confidence is high and there is no reason for the players to be looking behind them. They're looking up, trying to keep this run of form going and to catch Manchester City."
Tottenham are presently third in the league, following Chelsea's 2-0 defeat to City last weekend. Three points from the derby will not only open up a healthy seven-point gap to Arsenal in fifth but potentially also prove pivotal in the race for second; Rafael Benitez and Chelsea play on Saturday against West Brom and Roberto Mancini must wait till Monday, when he and City travel to Aston Villa.
King believes AVB's Spurs must first concentrate on regular appearances in the Champions League but could, within a couple of years, even challenge for the Premier League.
"After another season or two with the manager, there is no reason why the club can't be competing for the league. The first step is the Champions League and when you get there, you can attract the calibre of player you need and push for the title," he explained.
"The chairman [Daniel Levy] has been trying to build strong sides for years. There have been difficult situations, for example when Dimitar Berbatov and Luka Modric left but we want to build a team who can compete at the highest level of the Premier League," King concluded.