Newcastle United manager Alan Pardew has put himself in an awkward situation with Tottenham supporters after stating that he does not care about the result next weekend against Arsenal after their 2-1 win over Queens Park Rangers. The result means that the Magpies are effectively safe from relegation and can go into their final match with little to worry about.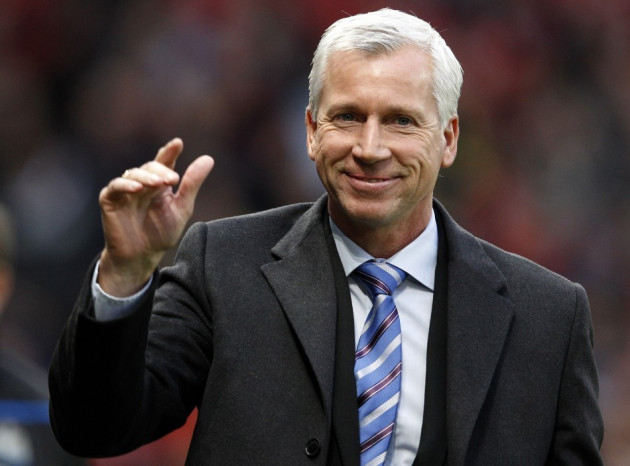 "I'm very pleased. It was a very important game for this football club. I thought the first ten minutes we were almost playing with a noose around our neck we were so tense and tight. I don't really care if Arsenal win 4-0 [next weekend], if I'm honest. I'm sure Spurs will, but I only care that our fans enjoy themselves," Metro quoted the Magpies manager as saying.
Newcastle have been in abysmal form this season and have failed to live up to the expectations they had grown last season after finishing fifth in the league table. The Tyneside club were positioned above Chelsea and much was expected from them this season.
However, a myriad of injuries to key players and the failure of January signings to adjust to the league left the Magpies struggling to save themselves from relegation. Their result against QPR has given the manager some respite and he wants the fans and the players to enjoy themselves till the end of the season.
This is only their second top flight win this season, something Pardew believes needs to be addressed after the season ends. Loic Remy scored the opener for QPR from the spot but Hatem Ben Arfa equalised minutes later after Jose Bosingwa pulled him back in the QPR penalty box. Yoan Gouffran scored the winner for Newcastle much to the relief of their fans.
"It's a sigh of relief for the city, for our county and for everyone associated with this fantastic football club.We had to do it the hard way. Some of the decisions today were terrible in my opinion, on a day as crucial as this, but we still came through," Pardew told Newcastle's official website. .
"When there's a big club in this position there is extra pressure. But once we got the goal, which was good fortune in terms of the decision for us, suddenly we settled down and were better then.And we got a fantastic win. This is a tough place to come and Arsenal only just got past them last weekend. We've done it with a lot of key players missing," he addded.