Tottenham and Arsenal midfield target Abdelaziz Barrada says he's hoping to make a move to a club fit for Champions League football in the summer as he looks to join a club with more ambition that Getafe.
The La Liga outfit are currently eighth in the table, and are some way off challenging for a spot in Europe's top tier competition.
And with that in mind, Barrada says he would happily accept an offer to move away from the club, despite their hopes of keeping hold of the Morocco international.
"I would love the chance to play for a big club and to play in the Champions League." He told AS, according to talkSPORT.
"That is the dream of any footballer and I want to play at the highest level."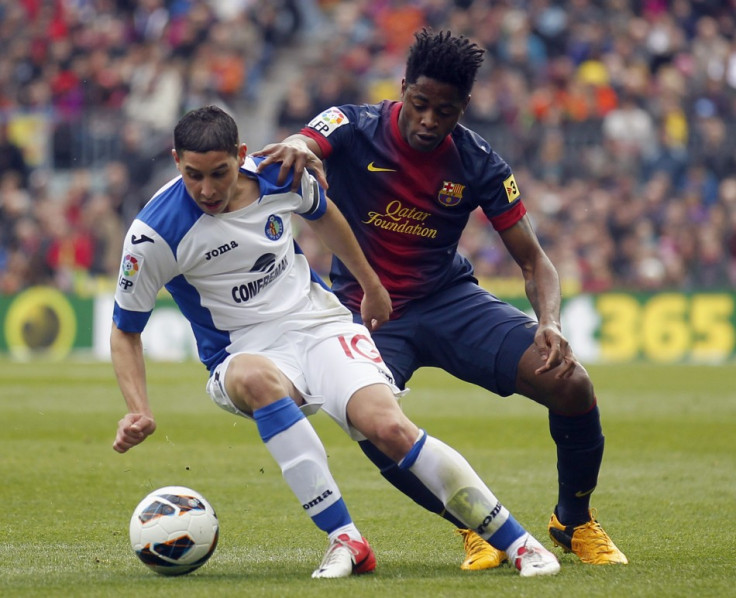 Spanish reports have circulated that Tottenham and Arsenal have both scouted Barrada on numerous occasions and are hoping to sign the 23 year old in the next transfer window.
While he has struggled to make an impact for Getafe this season, making only 25 appearances for the club, he is believed to be a player that both Spurs and their bitter rivals see potential to develop.
His form has been inconsistent but he took a confidence boost from playing with Morocco in the Africa Cup of Nations and has since produced some impressive displays, with Getafe manager Luis Garcia saying in February: "Barrada is a very important player, he carried the team on his back."
While the link between Barrada and Arsenal and Tottenham is still just local speculation, the player's attitude is one which both sides will face in the summer as they fight hard for the coveted Champions League spot. Tottenham and Arsenal are currently third and fourth in the table respectively, with two points seperating them.
The Gunners have a game in hand over their counterparts, and the summer will no doubt be more tricky for the club that can't offer incoming players a chance to showcase their skills on Europe's biggest stage next season.