French media are reporting that Arsenal will miss out on midfield target Marvin Martin, with the Sochaux star deciding to make a move to Lille to replace Eden Hazard.
Speculation surround a move for Hazard has hit an all-time high, and Lille are said to be keen on finding a replacement for the highly coveted playmaker as the summer nears.
Arsenal are one of many clubs interested in Hazard, with Arsene Wenger recently commenting that he would be a top notch player at the Emirates if he were to make the move.
"I really like him [Hazard] and, for several reasons," Wenger said of the French star in February.
"It's his creative power, his ability to mis-align the opponent, his vision of the game and his consummate skill to address the last pass which make him a very interesting player.
"You should know that each season, it is imperative to show a profit of between fifteen and twenty million pounds. I would add that the purpose of a coach is to always buy at a price he sees fit."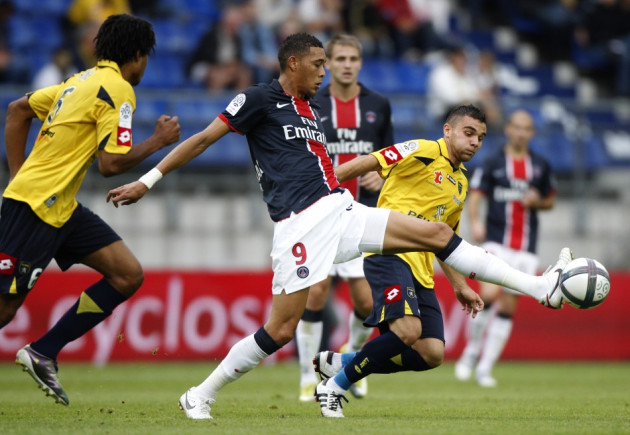 Meanwhile, English outlets such as Talksport have speculated that Arsenal are also chasing Martin, who is reportedly planning on a move away from Sochaux as they sit in the relegation zone.
But French paper L'Equipe is reporting that Lille are swooping for the 24 year old, hoping to land him for an affordable price as Sochaux look at mass exits in the summer.
Lille will certainly have a big budget this summer when they sell Hazard, with the likes of Manchester United and Manchester City also clamouring to sign the Belgium international in the next transfer window.
And after Hazard admitted he wants to make a move to the Premier League, Martin could become hot property as Lille fight off competition from Arsenal to land the star.
Midfield signings are set to be high on Wenger's list this summer, after the Gunners manager shored up Lukas Podolski in the striking department.
Last summer saw the club sign Mikel Arteta to fill the midfield gap left by the departed Cesc Fabregas and Samir Nasri, and though he has done well, the club will be looking for more support for the Spaniard next season.