Andrey Arshavin has admitted that he will leave Arsenal at the end of the season, with the forward revealing there has been interest from another Premier League club.
Arshavin was one of Wenger's most expensive signings in 2009 when he was recruited after a hugely successful European Championships with Russia.
However, after some early success he failed to replicate the form for his country when playing for Arsenal, and this season he has appeared just 11 times in all competitions.
The 31 year old's contract runs out in the summer, and although Wenger suggested the forward would want to leave becuase he couldn't get regular game time, Arshavin claims it has been the manager's decision to let him go.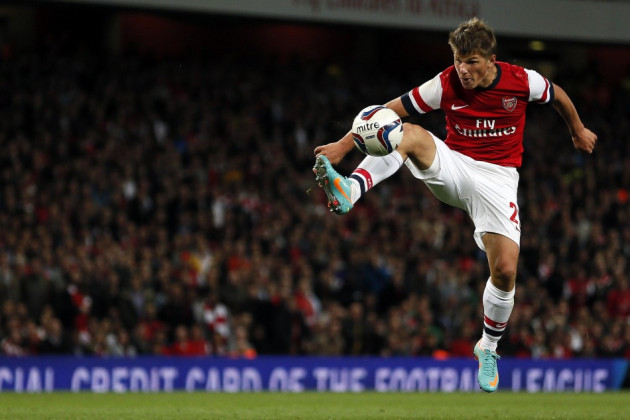 He told the Sun: "My current contract is running out at the end of June. It's clear I'm going to leave Arsenal.
"It was Arsene's decision he didn't use me but I still train and I feel fit enough to play. I do not see any problems playing for another team."
Arshavin says he will look at his options, revealing that a Premier League club made a move for him in January but suggesting the timing wasn't right.
The forward could be alluding to the strong interest from Reading during the mid-season transfer window, in which the club's Russian owner Anton Zingaervich confirmed an offer had been made.
He explained: "I'd consider if there is an offer from another Premier League club... I'm open from Germany or Spain, if there was an offer there. Or Russia.
"There was an offer [from another Premier League team] last winter, but I did not think it would be a good move for me."