Former Arsenal midfielder John Jensen claims Arsene Wenger could leave the club if the Gunners fail to win any silverware this season. The north London club have gone without trophies for the last eight years under the guidance of the Frenchman at the Emirates.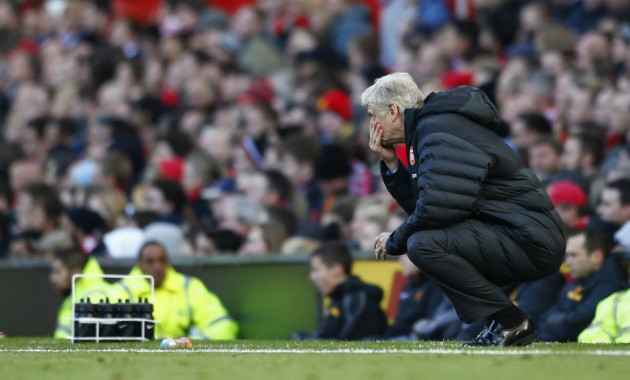 Wenger's contract with Arsenal runs out at the end of the 2013/14 season and he has not signed an extension with the north London club. The 63-year-old has been linked with a move to France, with Ligue 1 champions Paris Saint-Germain said to be chasing the Gunners' manger.
Wenger dismissed the speculation surrounding his future and revealed he had already opened talks to extend his stay in north London beyond next summer. However, both the manager and the club are yet to reach an agreement over a new deal at the Emirates.
"I'm quite sure Arsenal will be patient with Wenger but if they don't get a [trophy] it could be the end of him. I don't think they're going to sack him but if he wants to stop it's up to him," Jensen told talkSPORT.
Arsenal are yet to make an impact in the transfer window, having made Yaya Sanogo their only signing of the summer. Despite the club backing Wenger with a huge transfer budget, the French manager is yet to add top class players to his squad.
Jensen has urged Wenger to splash out the cash to bring in new faces. He believes signing quality players would help Arsenal challenge their league rivals for the Premier League title.
"I think it's very important that Arsenal spend a lot of money. It's very important for Arsene Wenger to finish on a high [if he were to leave at the end of the season]. The start of the season is very important. If he goes out and buys some quality players I'm quite sure Arsenal can be challenging for the title," he added.
"The team they have right now has young players that have been together for about three or four years and he has not sold any players so far this summer. If he can stick with that and buy a couple of players I'm quite sure they'll be in the top three," Jensen concluded.