Arsene Wenger has confirmed that Arsenal plan to spend big in the transfer window, but the manager insists that like Barcelona, the club will concentrate on their own youth set up as well as bringing in new talent.
The Gunners are currently sixth in the table, and though last season they were able to climb into the top four after a poor start, this time around competition looks even greater to qualify for the Champions League.
Though Arsenal have yet to sign any players in the January transfer window, Wenger claims that come the end of the month this won't be the case.
"My plan is to keep all of the players we have and then to add maybe, if possible, two new players to the squad," Wenger told Al Jazeera Sport, later broadcast on Talksport. "We will spend big [again] because we had restricted finances because we had built the stadium and had to pay that back.
"You look at any club who has done that, and they have gone down [in performance]."
Wenger pointed out that Arsenal are a club which look to grow their own talent as well as buying big names, much like European giants Barcelona, but he is positive about being able to bring in players that the club needs.
"We stayed at the top level, yes without winning the Premier League, but we were always at the top level," he explained.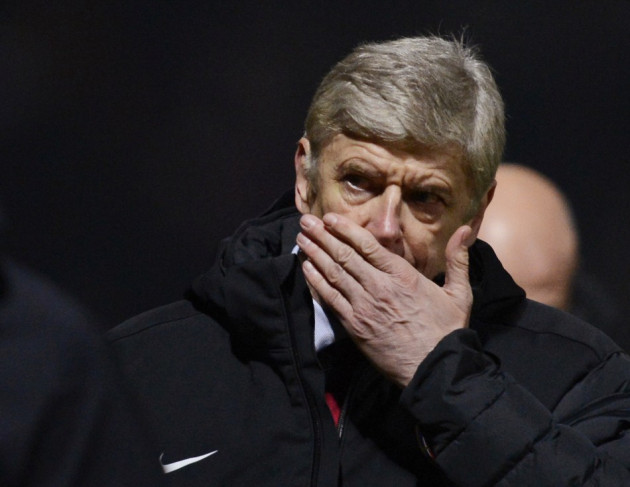 "But our way is a bit like Barcelona as well, to produce the core of the team from inside and add from outside the players who give really a plus.
"Now we have come out in a much stronger position financially again, so we can spend."
The words from Wenger will no doubt be encouraging for Arsenal fans, but they have heard many times before that the Frenchman will consider spending, and very often he hasn't come through.
Theo Walcott is said to be close to signing a new deal with the north London side, that will keep him at the Emirates beyond the summer when his current contract runs out.
Wenger recently claimed that he wouldn't be offloading any players until he can find replacements, and there are still 16 days left of the transfer window for him to prove his sentiments in spending big correct.