Arsene Wenger has confirmed that Gervinho and Marouane Chamakh are set to leave the club this summer. However, Nicklas Bendtner, who has been linked with several clubs, is expected to extend his stay at the Emirates.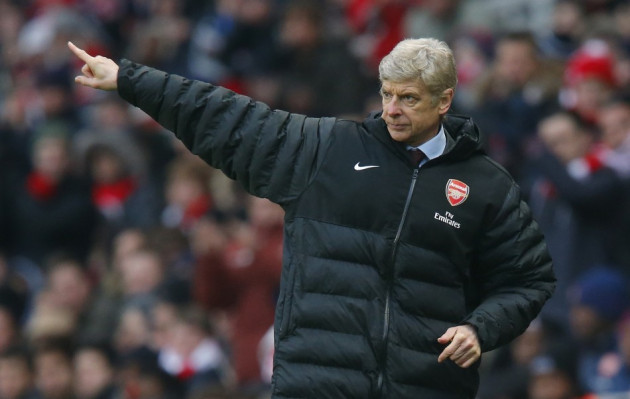 "Gervinho we are at the moment close to an agreement with a club where he should go. Bendtner we are nowhere. At the moment he is completely here. Chamakh might go somewhere, it will be decided in the next 48 hours. [They are] permanent moves," he said in an interview.
Ivory Coast international Gervinho has been linked with a move to Roma, who are expected to announce his signing shortly. Chamakh is expected to go on loan to Crystal Palace. However, should the Moroccan not leave the Emirates, it is unlikely he will feature in an Arsenal shirt ever again, given his contract with the Gunners ends in 2014. Both players have been surplus to requirements at Arsenal for the last couple of seasons and are part of a mass clear-out in preparation for the new season.
The Ivorian joined Arsenal in 2011 from Lille but has failed to live up to expectations. Chamakh joined Arsenal on a free transfer from Bordeaux in 2010 and started the season well but Robin van Persie's return to fitness saw him struggle to get games. The striker featured in only one game last season, scoring two goals in Arsenal's 7-5 win over Reading in the Capital One Cup, and was sent on loan to West Ham.
Meanwhile, Wenger refused to disclose anything about Arsenal's transfer dealings this summer, stating he prefers to keep them behind closed doors.
"I don't understand this kind of thinking and I wouldn't like to talk openly about negotiations because that is not my target in the press conference. I can just repeat what I said yesterday: until the 31st, which is one month in front of us, we will work very hard to strengthen our squad without naming any specific names because I don't believe that will make negotiations easier. After that you can make all kinds of thinking about the prices of the players," Wenger told www.arsenal.com.
Watch Gervinho's greatest misses on the YouTube video below: