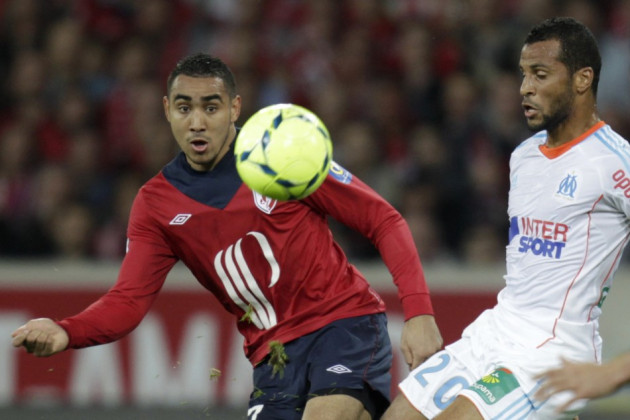 Dimitri Payet has reportedly decided he would prefer a move to Arsenal over Marseille as he looks to make his mark on the Premier League next season.
Payet has starred for Lille since moving to the club in 2011, and as a result has received interest from a number of sides both locally and abroad.
L'Equipe is reporting that Marseille have so far had a €8m bid turned down for the winger, with the offer not matching Lille's evaluation of their prized possession.
But Le10Sport and Infosport+ also claim that Payet is waiting out in the hope of receiving concrete interest from Arsenal before making a final decision about his next destination, with the France international hoping to work with Arsene Wenger.
The Gunners boss has been handed a much larger transfer budget than in previous seasons, and speculation is growing that he is willing to break records in order to bring in talent who can help the north London side challenge for silverware.
While last season the Gunners were able to seal Champions League qualification, the club have since reflected on a campaign that has been disappointing overall, going from pushing for the title to fourth place.
Wenger is well known for dipping into the French market, but his recent signing of Gervinho from Lille has so far proven to come up short, with the forward scoring just seven times in the 2012-13 season.
With that in mind, Payet could provide at least some competition, if not being an out-and-out replacement for the Ivory Coast international.
And with news that the deal with Marseille is stalling, Wenger could be revamped in his pursuit of the star who would certainly compliment possible incoming striker Gonzalo Higuain as well.
He would also provide more depth in a squad which has often received criticism for being thin on the bench compared to the likes of the Manchester clubs and Chelsea.