Arsenal are facing competition in their pursuit of German youngster Leon Goretzka, with Borussia Monchengladbach also chasing the talented midfielder.
Goretzka's performances for VfL Bochum in the second division of the Bundesliga have earned him a great deal of praise from across Germany and Europe, with the 18 year old touted by some to be the next Mario Gotze.
Arsenal have been linked with the starlet in the past, and Bild believes that they have been checking in on his progress recently, alongside the likes of Real Madrid, Bayern Munich and Borussia Dortmund.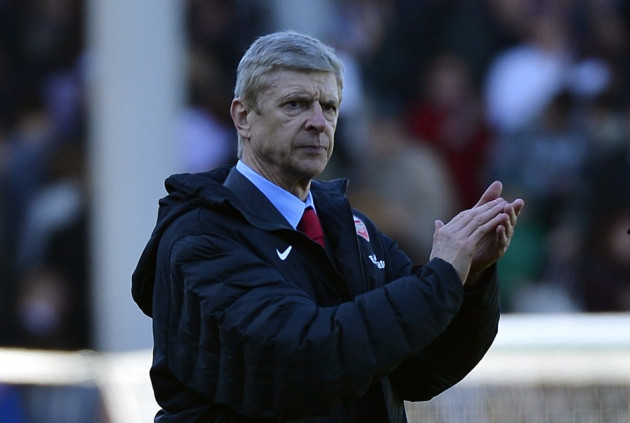 But the German paper claims that Gladbach are now making their interest in the teen concrete, and hope to sign him for a fee of around €3.5 million.
VfL manager Walter Schneck has often been the first to praise Goretzka's work for the club, with this season proving to be his breakthrough into the first team.
"I have never seen a 18-year-old who has so much class and desire," he said. "The boy will find his way into the world's best! "
Goretzka is certainly the type of player who Arsene Wenger would typically sign in the summer transfer window; young and full of potential, he has also shown talent for his country, featuring in the Germany under 16, 17 and 19 sides.
The youngster would no doubt relish the possibility of working alongside fellow Germans Per Mertesacker and Lukas Podolski, and with an affordable price, if he does live up to the billing of becoming the next Gotze he could indeed be another one of Wenger's bargain-buy success stories.
But Gladbach are reportedly hoping to be able to coax the youth into a move, on the proviso that he can stay in his current location - Glabach is only an hour's drive from his home in Bochum - and complete his studies, which will be finished in 2014.
Gladbach manager Max Eberl is equally enthusiastic about the prospect of signing young players, and though Goretzka has claimed in the past that he doesn't play football for the money and wants to stay until 2014, he could be tempted by a glitzy move to London that involves playing Champions League football.