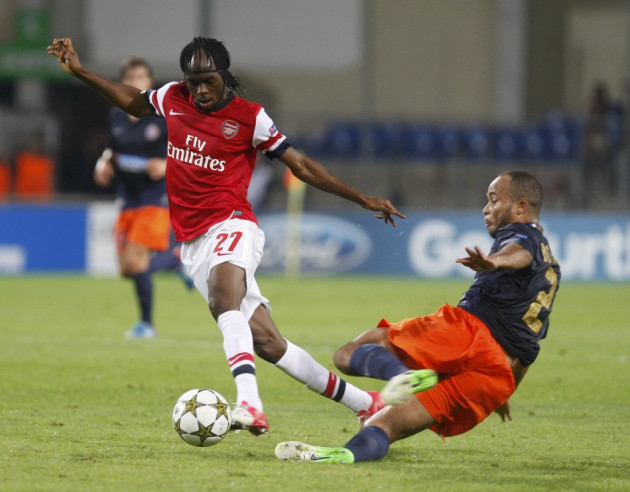 Gervinho has admitted that his future with Arsenal remains unclear after making it clear that he found a lack of game time frustrating last season.
The Ivory Coast international made just 26 appearances for the Gunners last season after moving to the club in the summer of 2011 having helped Lille win the Ligue 1 title.
He was unable to break into the starting line-up on the majority of occasions thanks to the likes of Theo Walcott, Lukas Podolski and Olivier Giroud, and as a result scored just seven goals in all competitions.
Marseille have since shown interest in bringing the Ivory Coast international back to France and Gervinho admits he will consider the possibility of leaving Arsenal just two seasons after joining the club.
"If I really want to leave Arsenal, I'm sure there would be a lot of interest," he told Le Patriote. "Marseille is one of the leading French clubs and I have a good relationship with some people there.
"I cannot say yes or no but it is always flattering for a player to know that there are a lot of clubs showing interest in him.
"It is true that I had little playing time at Arsenal after the Afcon [Africa Cup of Nations] but it was the choice of the coach, Arsene Wenger.
"Now we are on holidays, I'll take some rest for a while and then come back to seriously think of my future and what to do next.
"We still have three weeks to the new season; I think there is enough time to think of my future."
Gervinho could be deemed surplus for Wenger this summer as the manager looks to purchase more attacking players in order to create a squad capable of challenging for trophies.
Gonzalo Higuain is believed to be at the top of his wishlist, while Dimirti Payet has been touted as a possible replacement for the 26 year old.