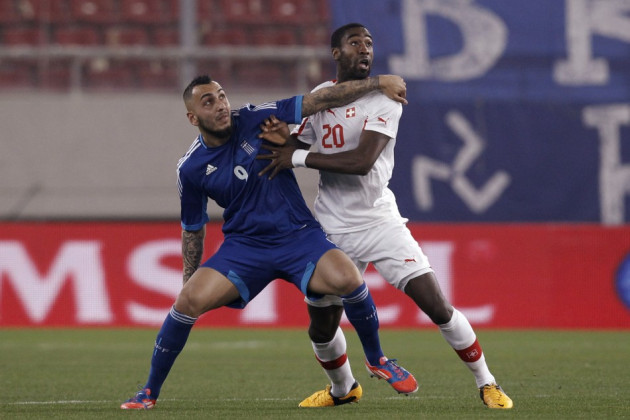 Hamburg are considering taking Johan Djourou on loan from Arsenal next season, according to reports in Germany, after the 26 year old put in an impressive performance for Hannover in their last campaign.
Djourou has struggled for game time under Arsene Wenger in recent years, and as a result was sent to the Bundesliga last January to showcase his skills.
He only made 14 appearances for Hannover before the season came to an end, but the defender obviously impressed, with Bild claiming that both the German side and Hamburg are both hoping to take the Switzerland international on loan next season.
Djourou has admitted in the past that he would like to stay at Hannover beyond the summer, saying in April: "It would be fantastic if the clubs could agree on a deal.
"I have been granted the chance to play here and I am getting better and better and slowly finding my old form."
Djourou still has two years left on his current deal at Arsenal, but the coming transfer window will give the star a chance to discuss with Wenger if he is a part of the Frenchman's plans for next season.
Both Hamburg and Hannover could offer game time to Djourou. The clubs were left out of the mix for European football last season, but will be looking for players this summer who can push them into the bracket of Europa League qualification at least.
Wenger looks set to make some big investments across the park in the current transfer window, with the manager having been handed a transfer budget worth around £70m.
In order to build a side capable of challenging for trophies, Wenger may allow Djourou another chance to go on loan if it means he will be able to cut his wage bill somewhat.
And with two clubs competing for the privilege of taking on Djourou, Wenger could be in a particularly good position as he looks to offload a player he doesn't need for the time being at least.