Arsenal have held preliminary talks with QPR goalkeeper Julio Cesar who is said to be looking for a new home after his side were relegated to the Championship.
QPR's season couldn't have been worse with the club beoming the first in the Premier League to be relegated after failing to recover from a disastrous start to the season and signing a host of big name players in January who failed to save them from their fate.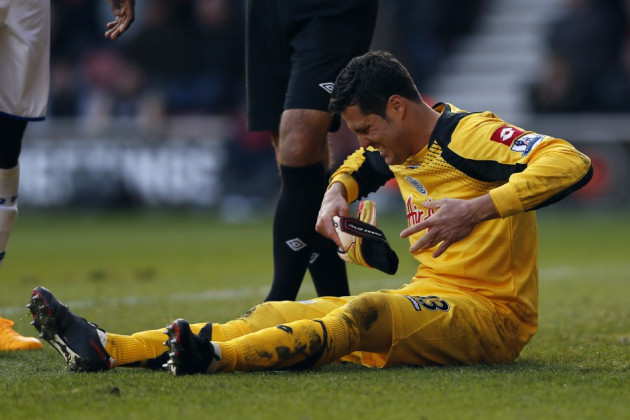 Arsenal, meanwhile, have had a successful season in the fact that they have reached Champions League qualification for the 16th consecutive season, leaving Arsene Wenger with a very attractive prospect to offer incoming players as they find the chance to showcase their skills across Europe.
The Gunners are on the lookout for a keeper, with Wenger showing his displeasure with Wojciech Szczesny and Lukasz Fabianski by swapping between the stoppers on regular occasions in his starting line-ups.
With that in mind, the Daily Mirror claims that Arsenal have decided Cesar would not only be an affordable option, but has the Premier League experience to immediately become a much more stable and consistent number one for the club.
The north London side have been handed a transfer kitty believed to be worth £70 million this summer, and Wenger will finally have the chance to sign some big names in the transfer window as he looks to build a side capable of challenging for trophies again.
Arsenal also have the chance to take advantage of the fact that the Manchester clubs and Chelsea, who all finished above them last season, are changing managers, and will be having to start a rebuilding process over the next campaign.
And if Cesar can bring his experience and abilities to the Gunners' squad, Wenger will certainly be a step closer to taking that advantage.